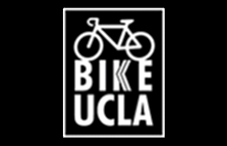 Put Traffic Jams Behind You
Riding a bicycle is a fun, healthy and inexpensive way to get to and around campus. There are over 3,500 free bike parking spaces in racks all over campus and with newly added bike lanes, bicycling around UCLA has never been easier!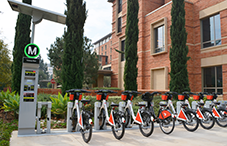 Metro Bike Share
Metro Bike Share has expanded to the UCLA campus and Westwood Village, offering an affordable, healthy, and enjoyable way to keep Bruins moving on two wheels.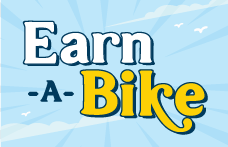 Earn-A-Bike Program
Eligible employees and graduate students can join the Earn-A-Bike program and receive a free $900 bicycle package in exchange for their parking permit. Each package includes a bike as well as a set of lights, lock, and helmet.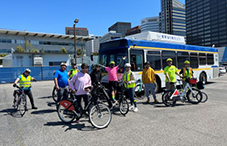 Bike Classes
UCLA offers a variety of bike classes, ranging from safety basics to earning the League Cycling Instructor (LCI) certification. Classes are updated on our Bike Classes page as they become available.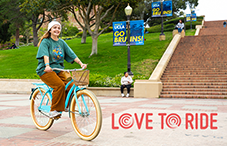 Love to Ride Online Community
Join the UCLA biking community on the Love to Ride platform. Register for free to win prizes for riding, set personal goals, track your progress, and earn badges for achievements. You can also join a group or create your own and inspire others by sharing your biking stories.
UCLA Trip Planner
Need help planning a bike commute? The UCLA Trip Planner can help with that (and other sustainable transportation modes).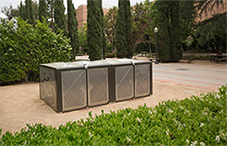 Secure Bike Parking
The campus has a variety of secure bike parking available for either free or a very low cost rate for peace of mind:
BikeLink lockers throughout campus
Bikeep racks by Bunche Hall
Discounts at Select Local Bike Shops
Helen's Cycles and The Bike Center in Santa Monica provide in-store discounts for UCLA affiliates who show their BruinCard at the time of purchase. Discounts generally apply to services, parts, and accessories. Bicycles are excluded. Please check with each shop for specific exclusions.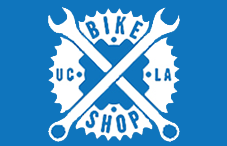 UCLA Bike Shop
The UCLA Bike Shop supports the campus' bicycling community with DIY repairs and a variety of free classes. Visit their website for more information.