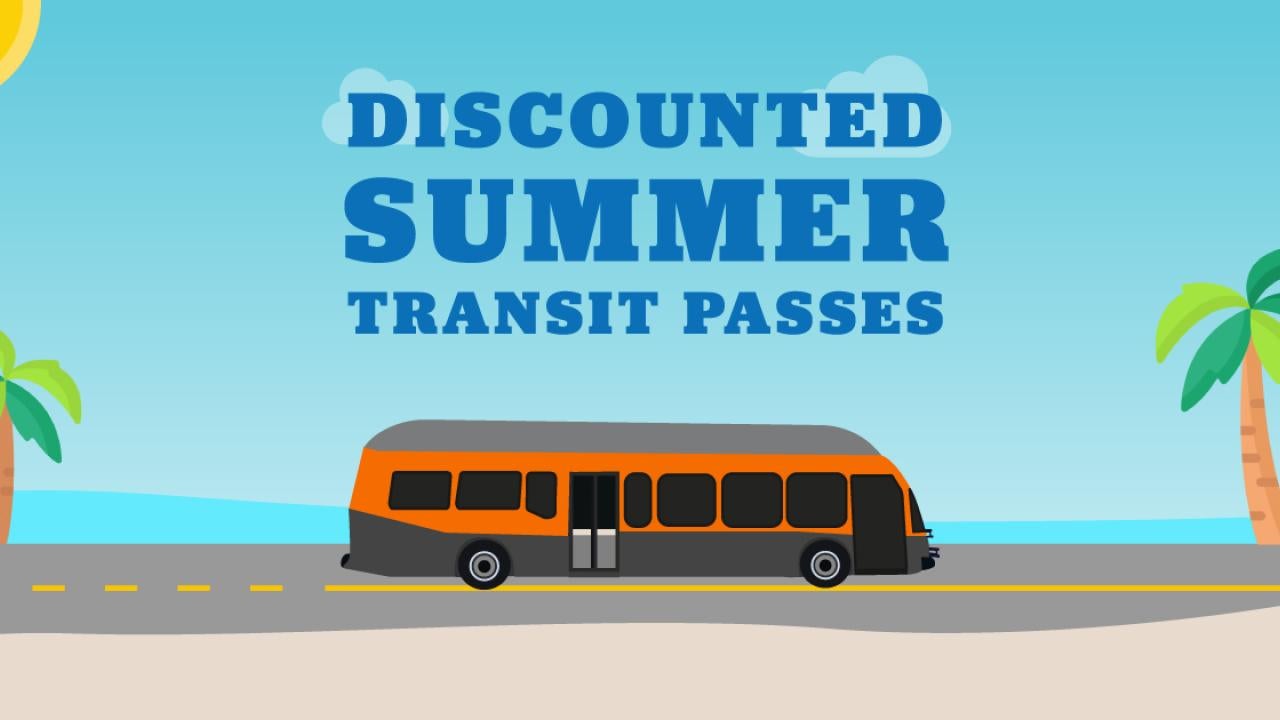 With gas prices at record highs, there's a more affordable way to go this summer with our discounted transit passes. Enjoy extra savings on select passes in addition to our already subsidized transit pass rates!
Our BruinGO! pass is perfect for a trip to the beach with unlimited rides on Santa Monica Big Blue Bus (BBB) and Culver CityBus (CCB). Don't need a pass but still want to ride BBB and CCB at a discount? The UCLA Co-Pay has you covered with rides for only $0.70 each. 
You can also get around LA with our Go Metro pass good for unlimited rides on Metro bus and rail lines. It also includes trips on Metro Micro, the on-demand rideshare service that has expanded to UCLA, Westwood, and the VA Medical Center. Metro Micro is a safe and reliable option designed for short local trips around town, as well as a great first/last mile connection to Metro stations within the area.  
Bruins living further away can enjoy savings on commuter lines serving campus including Antelope Valley Transit, Santa Clarita Transit, Long Beach Transit, and LADOT Commuter Express. Commuter line passes also include unlimited rides on BBB, CCB, and LA Metro.
Eligible Bruins can also ride transit for free this summer! Graduate students have complimentary access to Bruin Grad Pass which includes unlimited access to all seven transit agencies serving UCLA. Usually paid for by the BruinGo Universal Access Transit Pass Fee, the pass is being provided for free this summer to promote sustainable transportation. All other Bruins who meet eligibility requirements can try transit free for a quarter with the Bruin Commuter Transit Benefit.  
For more information on all of UCLA's transit passes, visit our Public Transit page.