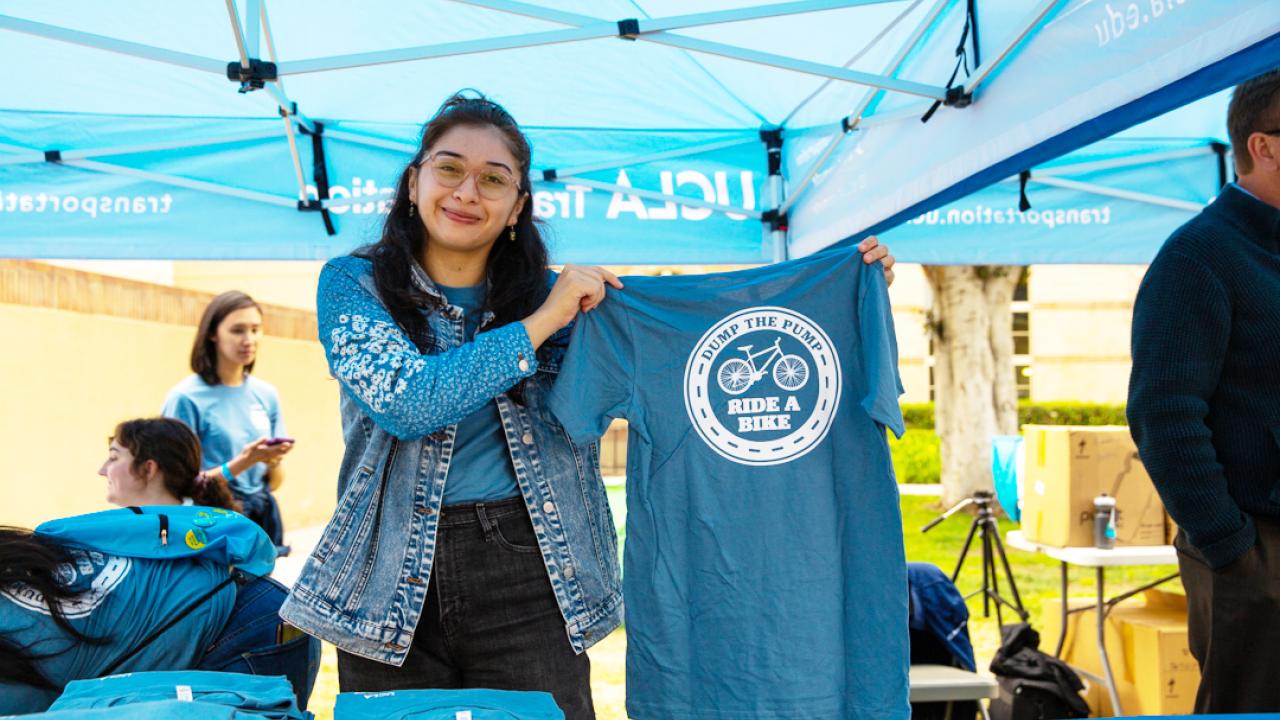 While May marked a designated time to celebrate bicycling, there are plenty of good reasons to keep the momentum of National Bike Month going and roll through the rest of the year. Whether it's for your commute to campus or to reach another destination, for exercise, or simply for fun, here are some ways to ride it out.
Bicycling can be incorporated into your commute, especially if you live only miles from UCLA. Just jump on and ride! If you reside farther away, combine bicycling with a bus or train ride.

Two wheels are great for navigating UCLA, be it getting to class on time, a meeting across campus, or going into Westwood Village. 

Metro Bike Share

 can get you there – or one of the 

electric bike options

 also available on campus. 

Consistent cycling is

good for your health and well-being,

offering countless benefits

.

Ride to help the environment! Biking is one of the

greenest ways to go

.

Last year, 52% of all trips were less than three miles. Forgo driving for biking for short distances – you might even arrive sooner since you don't have to deal with traffic.

Speaking of cars, gas is still expensive, while riding a bike remains a good low-cost alternative.

The final reason is it's fun!

Biking is an easy, enjoyable way to see the sights and get some fresh air and sunshine. It boosts your mood as all forms of exercise do, influencing the release and uptake of chemicals in your brain that make you feel good.

 
Summer is right around the corner – there's no better time to get outdoors and experience the joys of active transportation.