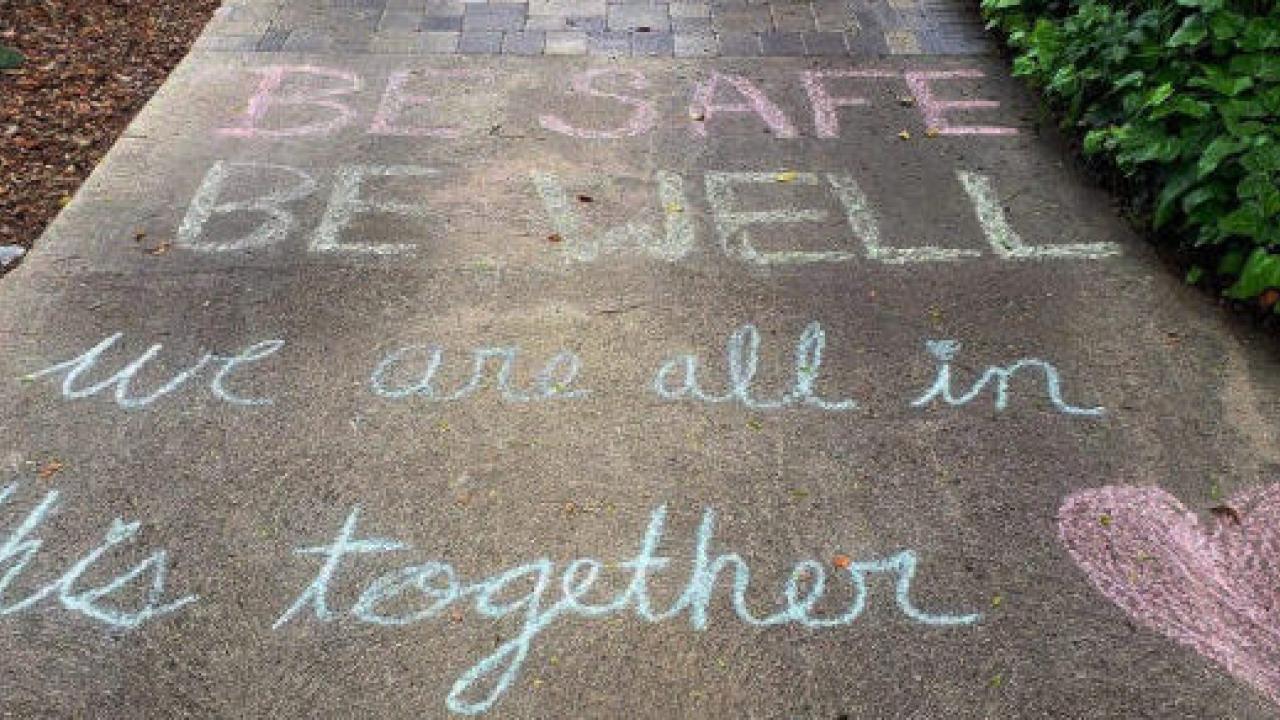 Walking is a healthy habit, that in today's age of anxiety and uncertainty, can help combat the COVID-19 blues. A walk, done safely, can reduce stress and improve mood, boost immunity, help you sleep better at night, and offer a break from the neverending news cycle. There's proven medicinal and therapeutic value in this physical activity. During Safer at Home, follow these rules of the road when you go for a walk.
Don't go outside if you are sick. No one with any signs of illness should be out in public.
Peek through the window and scoop out the scene first. Try to walk when the streets are less busy, and you can easily spread out. Get your steps in, but don't be outside for an extended amount of time.
Map out a route in your neighborhood and create one close to home. There are free online tools that can help. Check out this list of walking planners and apps.
As much as you want to be with your walking or running buddies, gathering together is a big no-no. Remember, group activities are not allowed by a directive from LA Mayor Eric Garcetti. Only take a stroll alone, or with someone in your household.
Maintain a six-foot safety radius from others. Keep that personal space cushion at all times!
Stick to wide paths, if possible. If someone is going to pass too close, step to the side and wait for them to get a safe distance away.
Resist the urge to stop and talk with neighborhood pals; instead, schedule a virtual catch-up!
Add more steps (or mileage for the ambitious walkers) every day.
Just put one foot in front of the other, and take things one day at a time.