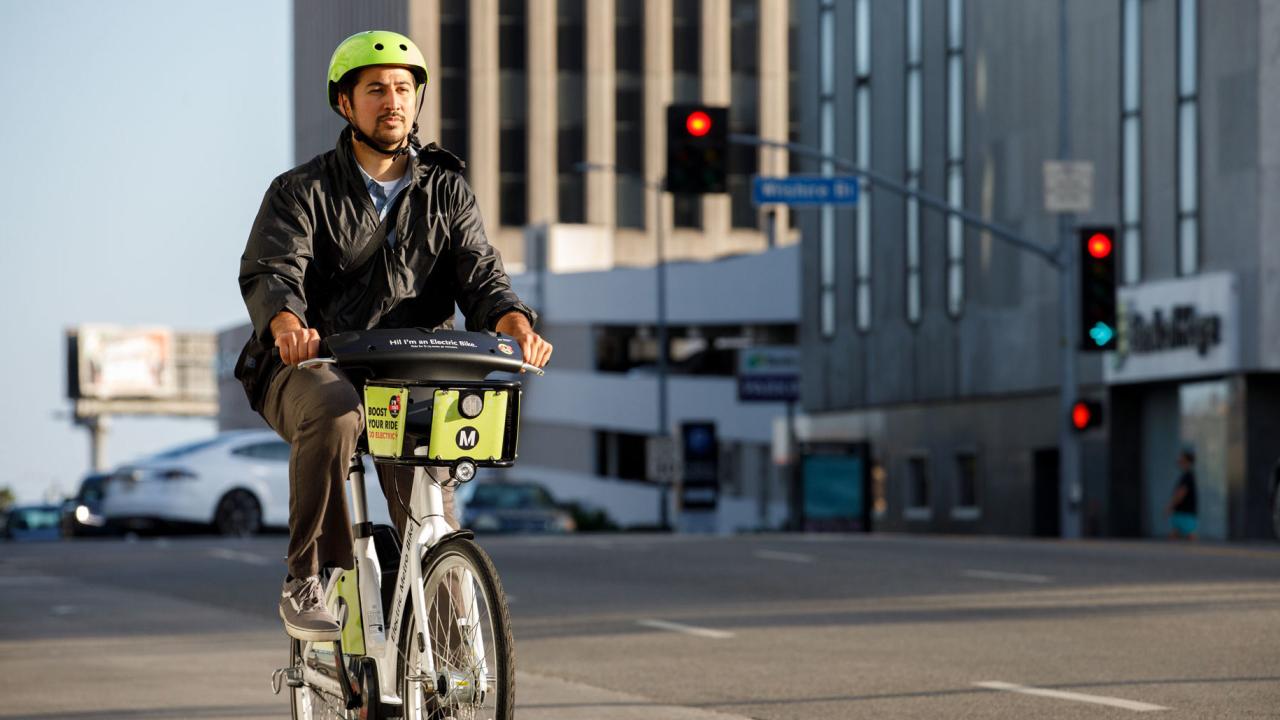 Want to ride through the Westside but don't have a bike? Metro Bike Share has made recent improvements to its infrastructure in West LA including 40 upgraded stations, making it easier and more convenient to find a bike near you.
The comprehensive project updating Metro Bike Share's system on the Westside will offer an improved rider experience, greater system reliability, and increased bike availability. Once the upgrades are made, riders will be able to ride and dock Metro Bikes at any of the over 200 stations in the DTLA, Central LA, and Westside regions.
New to Metro Bike Share? All you need to do is download the Metro Bike Share app to buy a pass, find a bike, and unlock it. Then go for a ride and return it to any station when you're finished. Check out these tips to make sure you're riding safely, and also Metro's ride guides to help you explore the Westside. 
Metro Bike Share is one of the most affordable ways to get around as a 30-minute trip is only $1.75, a 24-hour pass is $5, and a monthly pass is $17. A 365-day pass is $150 with essential workers qualifying for a special 50% off discount. 
Photo Credit: LA Metro