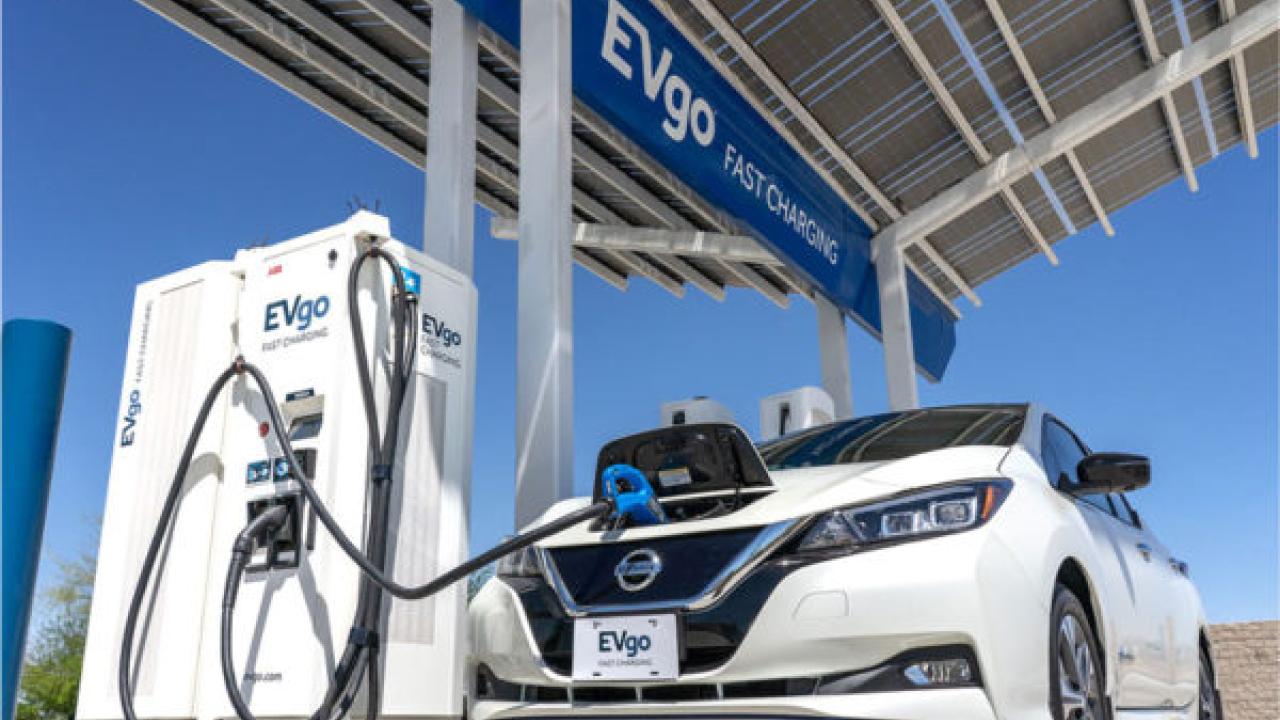 Felt a spark to scrap your gas guzzler and try an environmentally friendlier ride? For UCLA drivers, there are extra perks to going electric. Now through September 8, Nissan is offering UCLA affiliates up to $5,500 cash back on the purchase of a 2020 or 2021 Nissan LEAF electric car through March 31, 2021.
On top of that, UCLA students, employees and retirees will receive a potential Federal tax incentive of up to $7,500. Combined with state and local benefits that may also be available, there's a possible total savings of up to $13,000!
Here's another bonus: with the purchase or lease of a new Nissan LEAF, the EVgo Fast Charging Network is offering a $250 charging credit.
Earlier this year, EVgo high-powered charging stations were installed in Parking Lot 36 and Parking Structure 4. These stations offer Bruins and visitors a reliable and convenient charge, for a fee. Pay as you go for $0.27/minute or $0.23/minute with an EVgo membership. Compatible with all EV models, a 30-minute charge at an EVgo station can power up to 90 miles.
Besides cutting emissions and costs, electric vehicles are easier to run and maintain and offer safety improvements, as well as access to the coveted carpool lane. At UCLA, electric vehicle owners also qualify for a Clean Fuel Permit. With the permit, Bruins get free Level 1 and Level 2 EV charging in various parking structures and lots across campus.
Revved up to turn over a new LEAF? Head to your local Nissan dealer to take advantage of this double deal before it's too late!
Photo Credit: EVgo