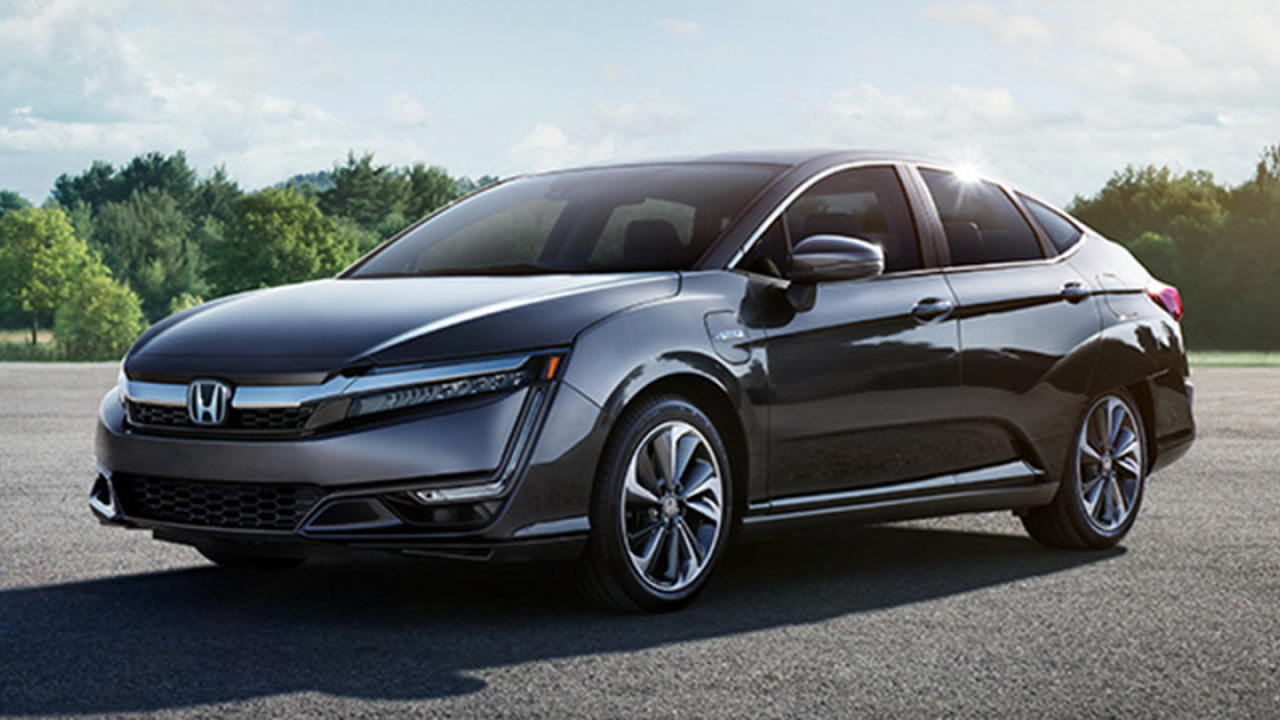 There's no better time than Sustainable Transportation Month to think about reducing your carbon footprint with a hybrid or electric car. UCLA employees can get the best of both worlds with a $500 incentive on the Honda Clarity Plug-In Hybrid. When combined with a federal tax credit of up to $7,500, and state and local rebates of up to $2,000, that's $10,000 in potential savings!
The Clarity Plug-In Hybrid offers the benefits of an electric car with the freedom of a hybrid, with a high-capacity battery for longer all-electric driving, and like a traditional hybrid, uses a gas-powered engine as backup for when electricity runs low. That means many daily trips can be made on battery power alone with its class-leading 47-mile all-electric range rating, and for longer trips, it has a 340-mile combined gas and electric range rating.
When you need to charge, plug in to electrical outlets at home or take advantage of charging stations on campus. UCLA's parking structures and lots offer complimentary Level 1 and Level 2 electric vehicle charging stations, available on a first come first serve basis with a valid parking permit.
Learn more about this incentive and the Honda Clarity Plug-In Hybrid.
Photo Credit: Honda