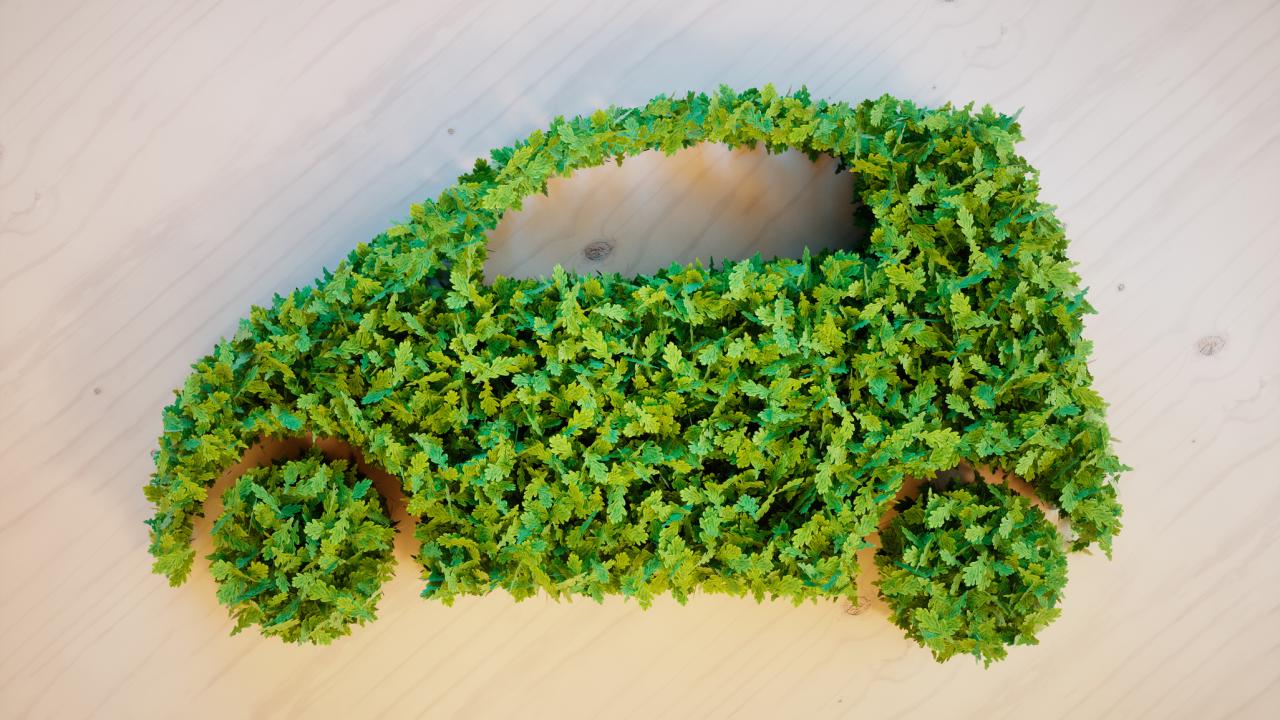 When Toyota unveiled the 2016 Prius in Las Vegas on Sept. 8, company representatives put the emphasis on the car's modern sleekness and fun edge instead of its fuel efficiency—even though the car remains America's best-selling hybrid. With more competing hybrids on the market and gas prices down, fuel-efficient cars have entered a new marketing phase where vehicles must stand out for features other than eco-friendliness. As a result, eco-friendly cars are becoming more stylish than ever, combining sleekness and sportiness with fuel efficiency. A look at some of today's top eco-friendly vehicles showcases how the line between style and substance is vanishing for the latest fuel-efficient cars rolling out of the factory.
BMW i3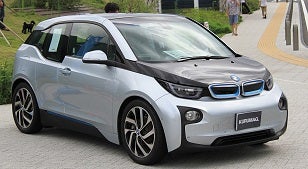 For two years in a row, Kelley Blue Book has ranked the BMW i3 number one on its list of the 10 best green cars of the year. Besides this electric car's efficiency and performance, what stands out is its unique, unusual design. With a pug-nosed front, rear doors that open like French doors, display screens mounted above eucalyptus wood instead of a conventional dashboard, and a steering column stub instead of a gear stick, the i3 looks like nothing else on the road. Along with its unique design, the i3 stands out for its efficiency and performance, getting 137 mpg in the city and 111 mpg on the highway with an electric range of 81 miles, and packing a 170 horsepower engine that go from 0 to 60 mph in about 7 seconds. As for cost, a new i3 goes for a manufacturer's suggested retail price of $42,000, or you can search for a used vehicle on DriveTime's national dealer database.
Mercedes-Benz S550 Plug-in Hybrid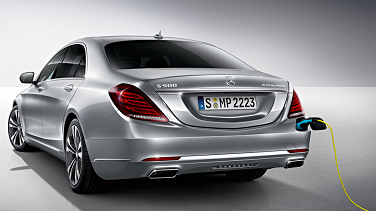 In the luxury sedan market, the 2016 Mercedes-Benz S550 plug-in hybrid is set to hit car lots in spring, combining the sophistication of the bestselling S-class with a new trend-setting powertrain that will also figure on two other forthcoming hybrids, as John Voelcker reports. The powertrain inserts an electric motor between a gasoline V-6 engine and Mercedes' seven-speed automatic transmission, producing a total combined output of 436 horsepower, capable of accelerating to 62 mph in 5.2 seconds. The engine and transmission shift with imperceptible smoothness between four driving modes: conventional electric-to-hybrid, energy saving to conserve battery charge, ultra-energy-saving, and sport with the electric motor adding an aggressive acceleration boost. The vehicle rides smoothly and quietly at 93 mph, with an electric-only speed of up to 70 mph and an estimated electric range of 15 to 18 miles. Car and Driver anticipates mileage for normal driving to be around 21 mpg in the city and 26 mpg on the highway. With an expected price tag upwards of $95,000, the S550 Plug-in looks poised to compete with the Porsche Panamera S E-Hybrid for the high end of the luxury sedan hybrid market.
Tesla Model S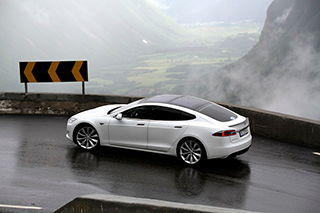 AAA called the Tesla Model S the best green car available in 2014, and despite the increasing competition since then, it remains among the leaders of the pack. The 2016 Model S comes in four versions, led by the P85D. The P85D combines the style of a luxury sedan with the performance of a sports car and the efficiency of a hybrid. Outside, the P85D is sleek, glossy and elegant, with a covered oval grille, an arching roof with an optional sunroof, and a liftback rear decorated with a chrome garnish on trapezoidal tail lights. Inside, the lavish interior features carbon fiber accents, piano black wood veneers, high-quality leather seats and door panels, and futuristic screens, along with Wi-Fi and 4G LTE connectivity and Bluetooth. For performance, the powertrain combines all-wheel drive with a pair of electric motors generates up to 691 horsepower and 686 foot-pounds of torque for a top speed of 155 mph and acceleration from 0 to 60 in 3.1 seconds. For efficiency, the P85D gets 94 mpg in the city and 97 mpg on the highway, with a range of over 208 miles. A price tag of $120,000 positions the P85D as a competitor among luxury vehicles.
Fiat 500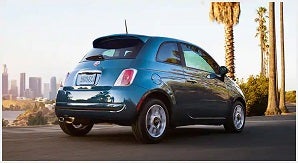 For years, Fiat has led Italian cars for lowest CO2 emissions, and in 2013, the Fiat 500 was rated as Italy's most eco-friendly petro-driven car, MaltaToday reported. In 2015 Design & Trend ranked the all-electric Fiat 500 E among the top five greenest cars of the year. This stylish two-door hatchback seats up to four and comes with hands-free communication and Sirius radio. Powered by an 83-kilowatt electric motor that generates 111 horsepower and can achieve 60 mph in 8.4 seconds, the 500 E gets 122 miles per charge in the city and 108 on the highway, with a range of 87 miles. The Fiat 500 E is available for a manufacturer's suggested retail price of $31,800.
Hyundai Sonata Hybrid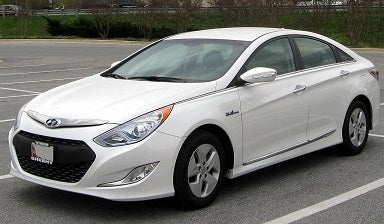 Hyundai's Sonata Hybrid exemplifies the company's commitment to combining fluid design with eco-efficiency. As the New York Daily News details, Hyundai's design philosophy focuses on simplicity distinguished by a stylish look. Whereas Hyundai's previous hybrids stood out sharply from their regular line of vehicles, the latest Sonata Hybrid shares the sleekness of other Hyundai models, marked by subtle distinctions, such as straight slats replacing the grille mesh pattern and reshaped headlamps featuring LED graphics. Inside, 106 cubic feet of space provide ample head and leg room for up to four adults, with a roomy trunk thanks to a repositioned battery. Under the hood, the 2.0-liter GDI four-cylinder engine generates 154 horsepower with 140 foot-pounds of torque. In combination with a 270-volt electric motor for the standard hybrid version and a 360-volt motor for the plug-in hybrid model, the Sonata can produce from 193 to 202 horsepower. Hyundai's standard hybrid can get 40 mpg in the city and 44 mpg on the highway, while the plug- gets 39 mpg in cities and 43 mpg on highways, with a 24-mile electric-only range. The price sticker on the Sonata Hybrid starts at $26,000 and goes up to $34,600 for the Limited Ultra Package.
Tesla Model S photo courtesy Norsk Elbilforening
Main photo courtesy Getty Images