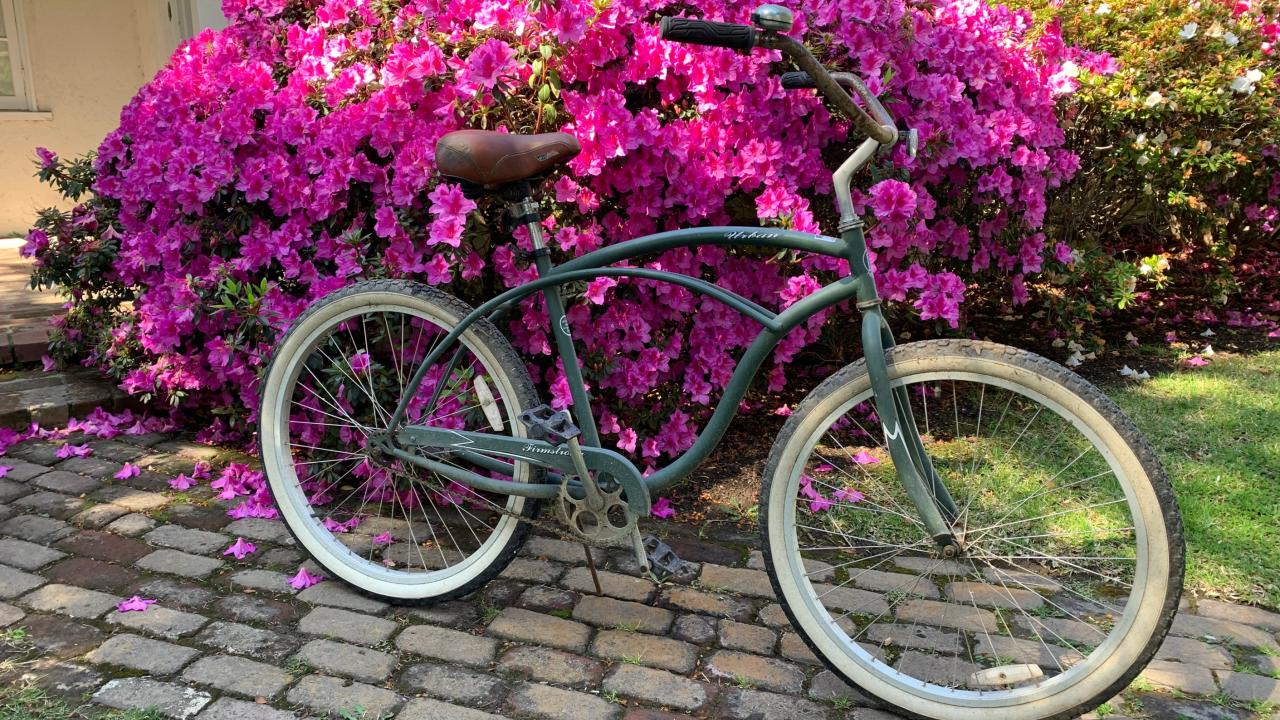 It's time to step outside, revel in the brighter days ahead, and get rollin' for a bike ride. Spring is a perfect time of year to go two-wheeling.
A Warm Lead Up
Spring forward by bike to soak up the extra sunshine, relish the warmer temperatures, and delight in the start of days getting a little longer.
You don't have to slow down on the bike to achieve the relaxation that comes with stopping to smell the spring-blooming flowers. Physical activity is great for emotional well-being.
Exercise provides a mood boost, reducing cortisol levels in the body, relieving stress and making you feel good. Regular riding can also help stabilize your circadian rhythm, which in turn improves sleep quality.
After the dismal winter months (heck, the entire past year) taking to the outdoors atop a bike may be one of the most beneficial things you can do for mind and body health and wellness.
Gears in Motion
Last year's biking boom may have resulted in shortages of bikes and parts, but with manufacturers back up to speed and inventory on its way, stock up now.
While shopping, consider the increasingly popular e-bike. Powered by batteries, motors, and standard pedal power, an electric bike offers a sweat-free faster form of transportation.
Or, take a spin on a borrowed ride. The Metro Bike Share system has classic, electric, and smart bikes ready to go 24/7 in DTLA, Central LA, North Hollywood, and on the Westside. Lyft Bikes are available in Santa Monica.
Graduate students residing in University housing can take advantage of the Graduate Student Bike Rentals program that offers complimentary bikes at various locations.
Spring is the season of rejuvenation and new beginnings. We've cycled through the bad times, and now as a brighter future appears on the horizon, think about heading down a healthier and happier path.
Photo Credit: Karen Hallisey