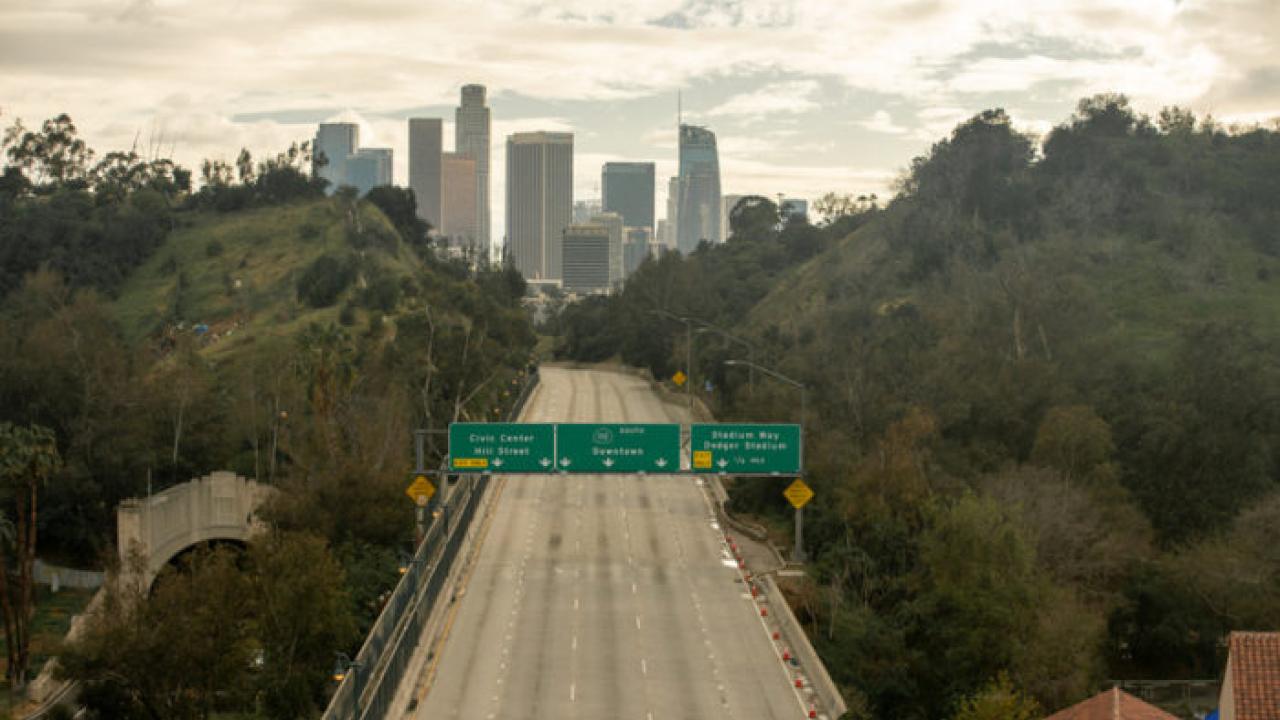 With UCLA shifting to almost entirely remote instruction, and most employees working from home through at least early 2021, there will be many roads untraveled. While Bruins miss being at UCLA, they may not miss traveling to campus. The average commute time in L.A. is 53 minutes each day. Here's how to make good use of that time saved.
Get More Sleep
Who among us hasn't risen early or left school or work at an off-hour to try and beat L.A traffic? Now you don't have to and can catch up on your zzz's. Sleep plays a vital role in good health and well-being. Ace your classes this quarter and increase your productivity on the job by no longer being sleep deprived due to traffic congestion messing with your slumber.
Eat Better
During the Safer at Home order, many people have brushed up on their culinary skills. Instead of being stuck behind the wheel, plant yourself in the kitchen to cook up some healthy meals. UCLA Recreation's Teaching Kitchen has recipe lists, meal prep plans, skills and tips and virtual workshops to keep Bruins fit and well-fed.
Get Outside More
Put one foot in front of the other or hop on a two-wheeler and enjoy some extra daylight! Walking and biking are proven to improve physical and mental health, not to mention being enjoyable activities and a way to get exercise while gyms are closed. And with everyone else off the road not commuting, it is even safer and more pleasant on the streets of L.A. for pedestrians and bicyclists. Take this time to rediscover the neighborhood you typically pass through quickly inside a car. You may end up liking these active forms of transportation so much you give up commuting by car entirely.
Cultivate a Hobby 
Now you finally have the time to learn something new! Hobbies keep you engaged and can relieve stress. Everyday life is more worrisome than usual, and picking up a hobby gives you something to look forward to, serves as a great distraction, and can spark creativity, confidence, and more personal development. Read, get crafty, learn a language, travel (virtually), get some plants, or start gardening, there are endless hobbies to indulge. Being an active coper, taking up an interest, will lead to better mental health. Taking on a new activity gives internal control when outside, there is no control. Accomplishing something will help you feel competent.
Chances are while you are staying home, you are saving money, cutting down commuting costs, as well as paring down spending on coffees, lunches out, and a regular professional wardrobe. Use those extra resources to fuel your new hobby!
Photo Credit: Getty Images