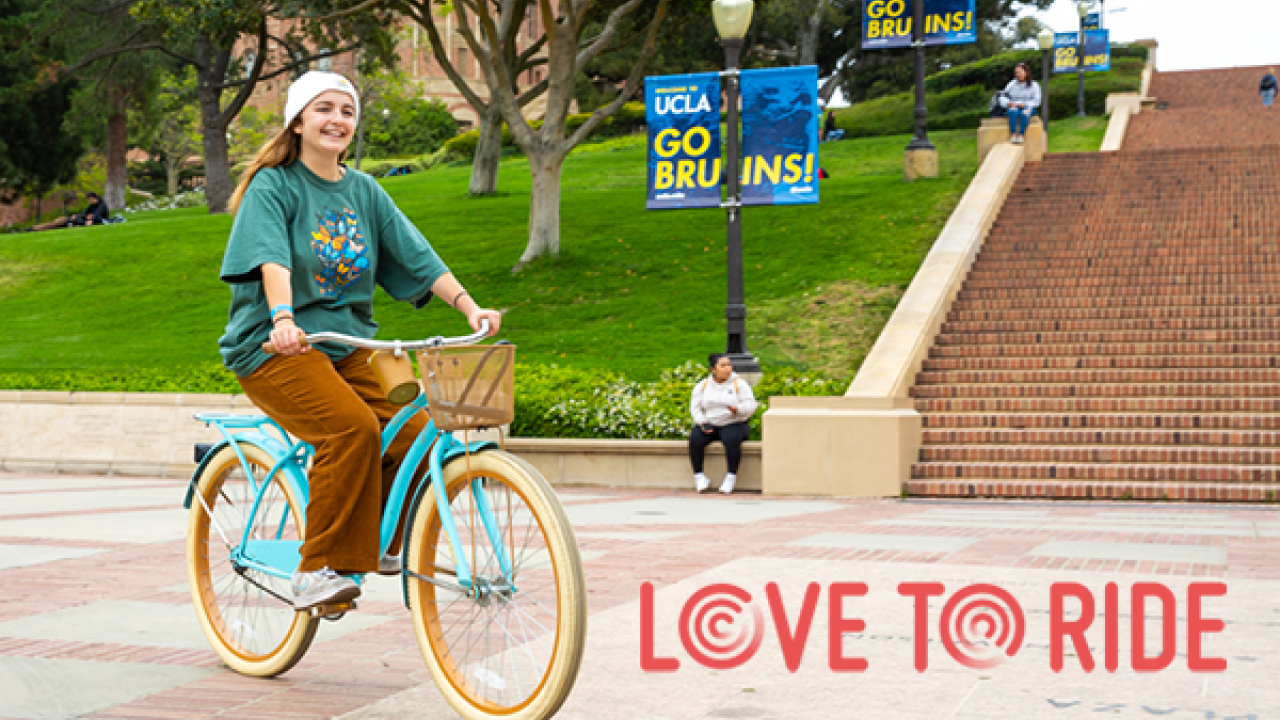 Bruins who bike now have a brand new online community through the Love to Ride platform. Love to Ride provides UCLA bicyclists the opportunity to connect and motivate one another to bike more.
Registration is free and allows users to win prizes for riding, set personal goals, track their progress, and earn badges for achievements.
Users can also join a group or create their own and inspire others by sharing their biking stories. And those looking to brush up on their biking basics can read tips articles or take a quick 2-4 minute course.
Love to Ride will be adding more features in the near future including fun challenges like Biketober, a friendly competition coming to campus this fall!