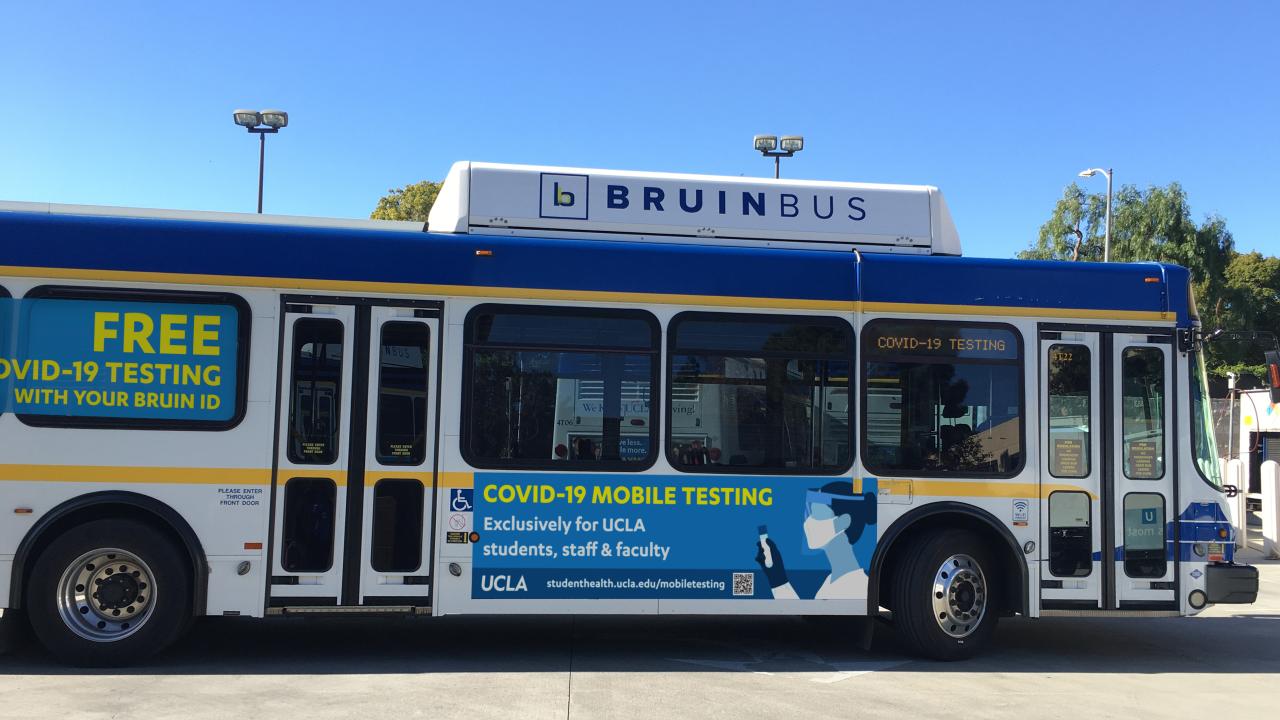 It's now easier for Bruins who are living or working locally to get tested for COVID-19 with the new UCLA Mobile Testing Bus. The Arthur Ashe Student Health & Wellness Center has partnered with UCLA Transportation to bring testing directly to the UCLA community by converting a BruinBus into a mobile testing unit.
The UCLA Mobile Testing Bus operates weekdays at locations in close proximity to Bruins who live in communities near UCLA. Testing is free for students, faculty, and staff with an active BruinCard, and is made easy using a self-administered nasal swab that is quick and painless. Bruins will pick up a test kit, perform the test under nearby canopies or in the privacy of their own home, and return the kit to the mobile testing bus once completed. Most results will arrive within 24-36 hours via text or email.
For more information on hours and locations or to schedule an appointment, please visit the Ashe Center's website.