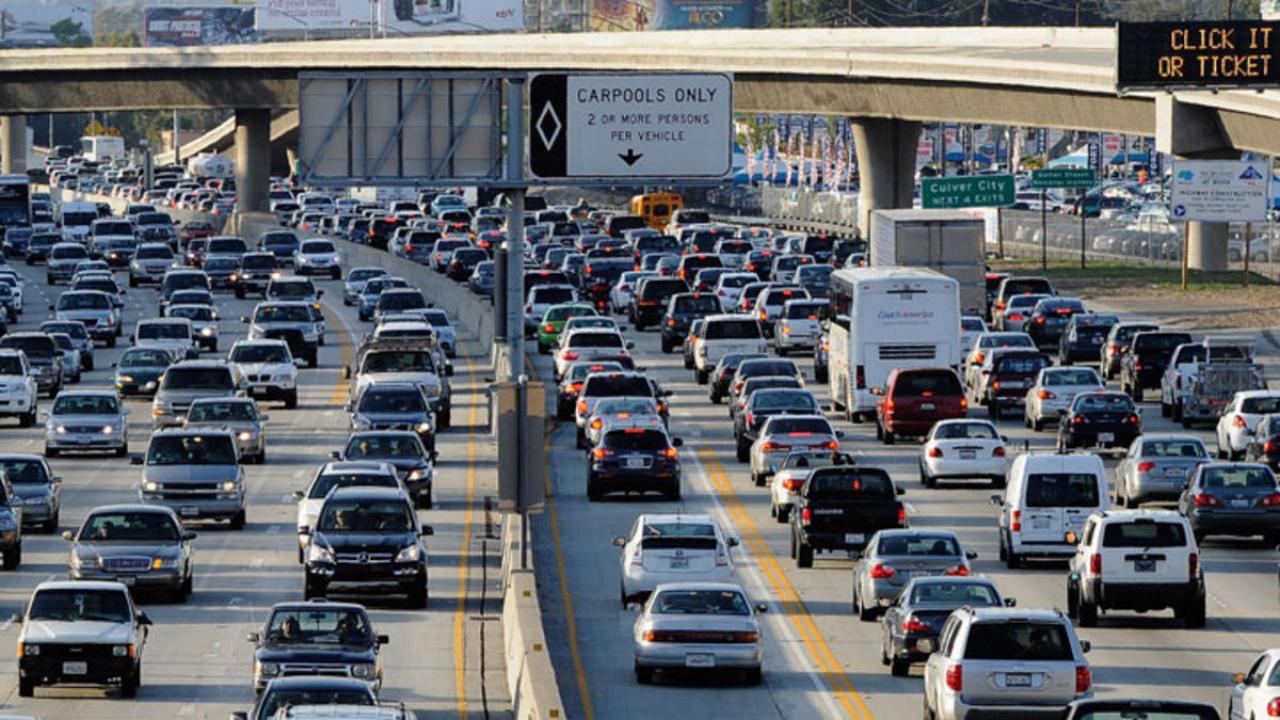 Does traveling around La La Land have you feeling more like screaming than singing? Then you may already know what a recent analysis has revealed about the gridlock-plagued city.
A report released this month from INRIX, a company specializing in transportation analytics and car services, confirms what Angeleno commuters experience all the time: Los Angeles has the world's worst traffic congestion.
Among five continents, 38 countries and 1,360 cities on INRIX's 11th annual global traffic scorecard, the Southland merged ahead with the worst congestion ranking for the sixth consecutive year.
According to the annual study, L.A. commuters spent over 100 hours a year in traffic jams in 2017 – more than any other city in the world.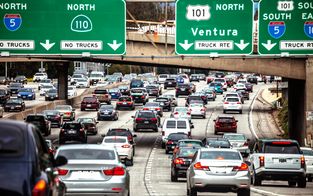 Congestion costs hundreds of billions of dollars in time lost and fuel burned and lowers quality of life.
Too much traffic is bad for health, communities and the environment. Pedestrian safety is compromised by too many cars, busy roads are noisy and dangerous, and emissions from vehicles pollute the air and contribute to climate change.
If traffic isn't your jam and you'd rather be part of the solution and not another car clogging up lanes, consider some road congestion reducing maneuvers.
Ride sharing not only improves traffic – it also saves money and helps the environment. Getting more people into fewer cars reduces congestion, smog and carbon emissions and by virtue of freeing up space on the street, typically gets passengers where they need to go more effectively.
Transportation has teamed up with Uber on a new program faculty, staff, students (and even alumni!) with a valid ucla.edu email address can take advantage of. The uberPOOl flat rate promotion offers UCLA affiliates a $5.99 flat rate for uberPOOL rides up to $15 within a five-mile radius from the center of campus.
When it comes to commuting to campus, buckling up with other Bruins can really help improve the flow of traffic – and lessen stress and pollution. Carpool permits are available to UCLA commuters at rates lower than single occupancy vehicle parking.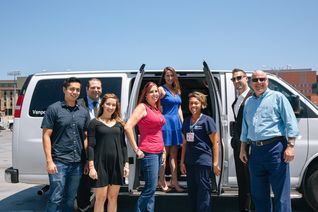 Another ridesharing option available is UCLA Vanpool – a great alternative to driving alone that in addition to cost savings on gas, car maintenance and insurance, gives commuters the ability to take advantage of the high-occupancy vehicle lane, reducing the number of cars coming to campus and as a result alleviating traffic.
Taking the bus or rail does cut down on traffic. Urban mobility studies that look at road congestion in U.S. cities show the importance of public transportation in relieving congestion. Without public transportation, travelers can suffer millions of hours of delay with millions more gallons of fuel consumed.
Just as L.A. County is invested in expanding its public transit system, the University is committed to encouraging public transportation use, through discounted passes for multiple transit agencies and the ongoing Bruin Commuter Transit Benefit that offers a free quarterly transit pass for eligible faculty, staff and students.
There are remedies to combat this kind of congestion. Additional ways to lessen the nuisance of traffic include avoiding peak travel times and route planning. Sharing the ride, using transit, utilizing any form of alternative transportation keeps everyone moving — more quickly, safely and in a manner that takes less of a toll on the population and planet. 
Photo Credit: Getty Images