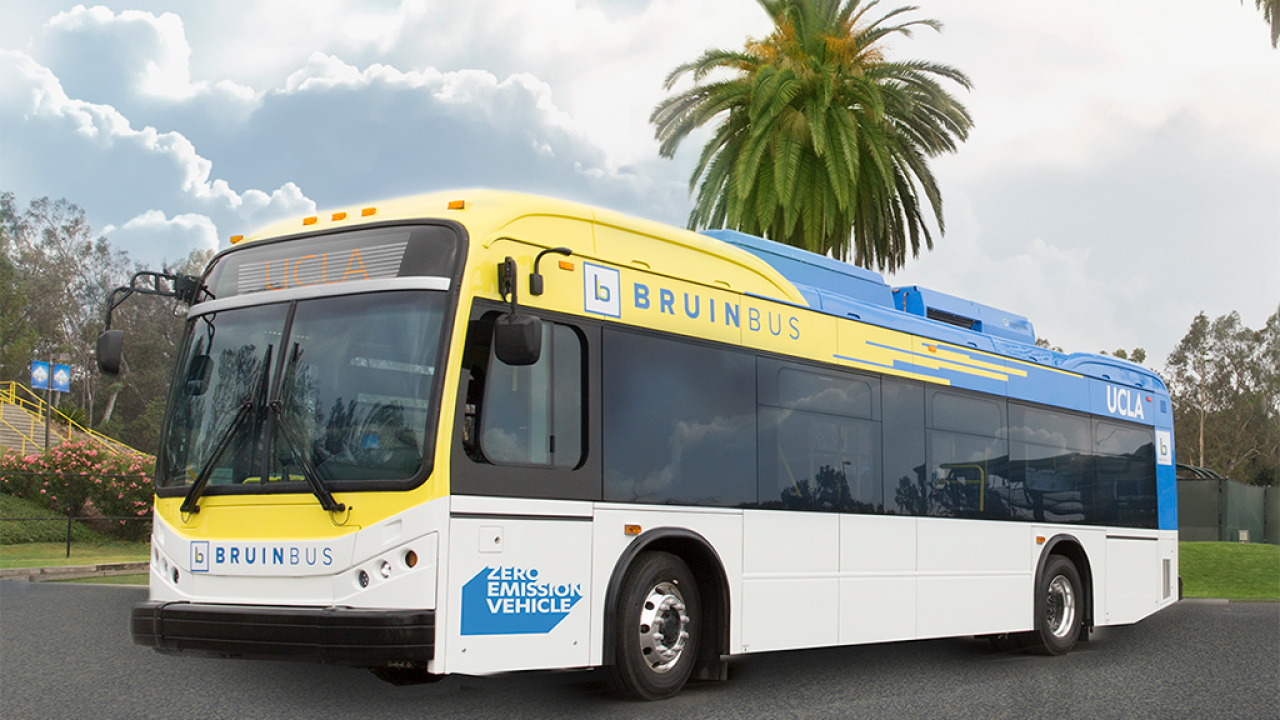 In an effort to enhance the rider experience, BruinBus is rolling out a new route from Weyburn Terrace to Gateway Plaza beginning Monday, November 25. The new U3 route aims to reduce overcrowding during peak travel times with increased capacity and improved transit service throughout campus.
U3 will begin at Weyburn Terrace and stop at Parking Lot 36, before making its way north to Gateway Plaza using Westwood Boulevard. Northbound and southbound stops have been incorporated into the new route near UCLA's Medical Center to provide access to an even larger customer base.
Service from Weyburn Terrace to campus begins at 8:30 a.m. and runs every 30 minutes until 5:00 p.m. Monday through Friday (excluding University holidays).
Adding a new route is part of a considerable effort to enhance BruinBus service — and one of several improvements made in response to customer feedback, including adding three new all-electric buses to its fleet.
Specially designed for UCLA, the 40-foot buses feature higher passenger capacity, faster wheelchair handling, improved safety features, and quicker operating performance. These higher capacity buses carry 20 percent more riders, and have an interior designed to improve passenger flow and optimize time spent at the bus stop.
A parting of the larger automatic doors reveals wider aisles, improved seat padding, more legroom and handhold options, and easier to read destination signs.
There's also improved accessibility for wheeled mobility users, who can expect twice as fast boarding and securement on the new buses. Another ADA compliant enhancement includes better lateral hand grabs for those using other mobility devices, such as three-wheeled scooters.
In 2018, BruinBus traveled close to 200,000 miles, transporting over a million riders. The University's complimentary transit service will continue onward with improvements that help UCLA community members and visitors navigate campus.