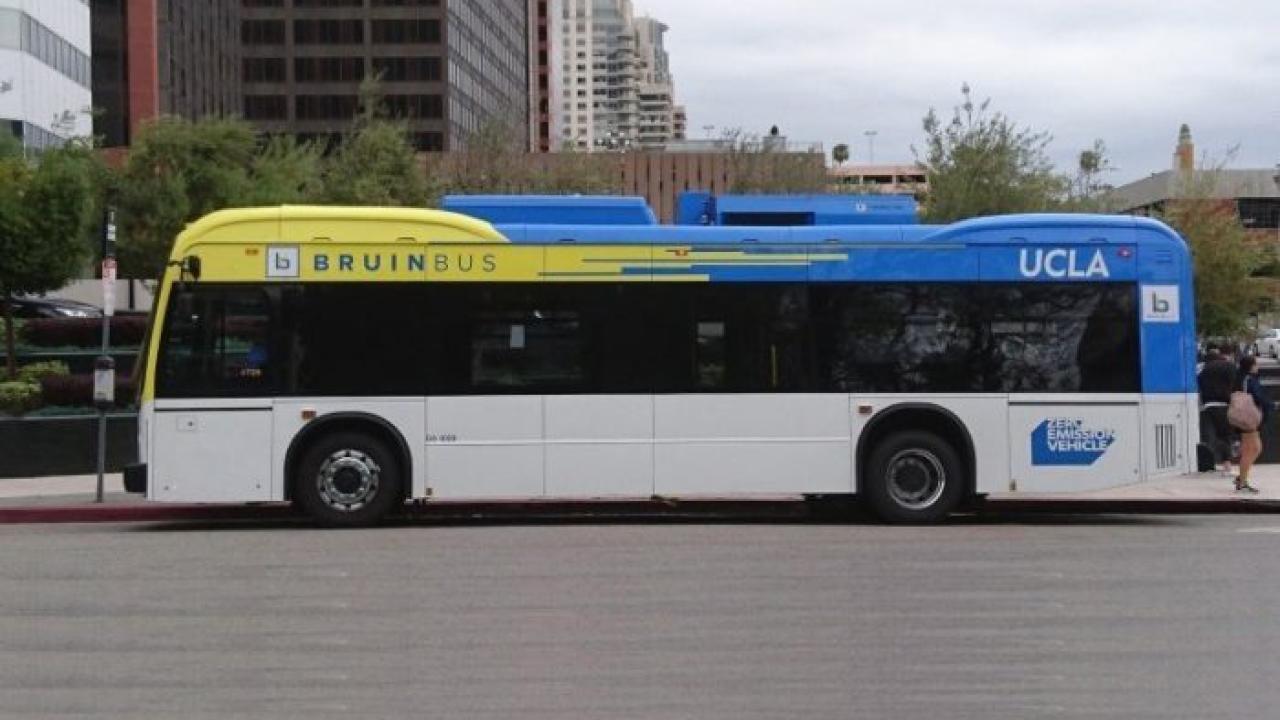 Running again on campus is BruinBus, with a special summer route, and BruinAccess service.
BruinBus is back at UCLA in a limited capacity for summertime. The U901 Summer Loop will serve the Wilshire Center, Wyton Drive, and Weyburn Terrace. It runs Monday to Friday (excluding holidays) and operates from 7:00 a.m. to 7:00 p.m., with stops every 15 minutes.
Also currently available on a summer schedule is the U4 University Apartments route. This transit service is exclusive to Bruins and their families residing at the Keystone/Mentone, Venice/Barry, and Clarington apartment complexes. Through July 30, U4 runs Monday to Thursday. A boarding pass is required to ride the bus and is available at the University Apartments South Rental Office.
UCLA Transportation's complimentary paratransit service, BruinAccess, is also back. Provided in collaboration with the UCLA Center for Accessible Education and Disability Management Services for Staff & Faculty, BruinAccess offers on-demand and scheduled curb-to-curb rides weekdays from 7:30 a.m. to 6:00 p.m. from most points within and near campus for qualified Bruins. Seats are filled on a first-to-respond, first-served basis. For more information and to start riding, click here.