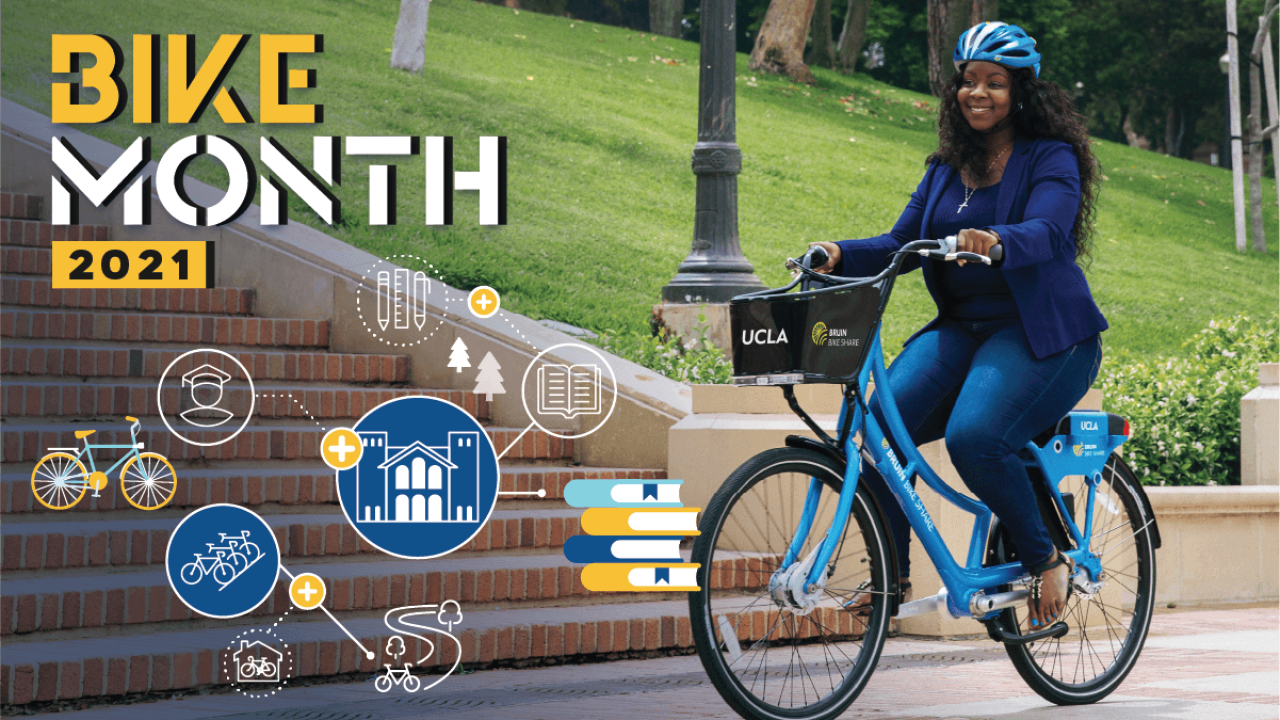 UCLA Transportation has made major strides in making biking on campus better for Bruins. From improving bike infrastructure to providing programs that encourage biking, riding a bike has never been easier at UCLA. 
Amenities for bicyclists on campus include over 3,500 bike parking spaces, secure bike lockers at five campus locations, and eight bicycle repair stands, along with over seven miles of bike routes and lanes. 
Programs such as Earn-A-Bike and complimentary Graduate Student Bike Rentals encourage Bruins to ride a bike instead of driving as a healthy and sustainable way to get around. 
Our work to enhance campus mobility has also extended off-campus by collaborating with the City of Los Angeles, Westwood Village, and other public agencies to improve biking and walking connections to campus.
Watch below as UCLA's Active Transportation Specialist Jimmy Tran tells you how we've been able to make biking better for Bruins, and earn Gold Bicycle Friendly University status from the League of American Bicyclists.