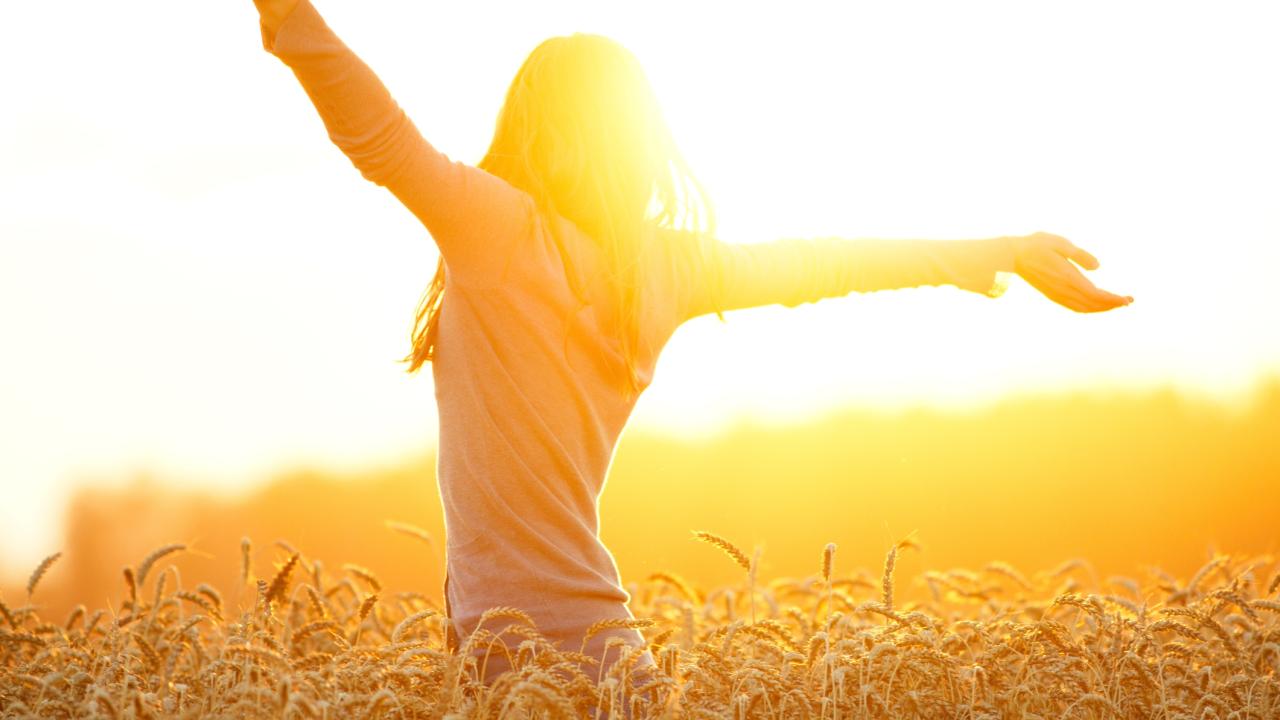 How you feel in the morning can set the tone for the rest of the day. Establishing a routine—which starts the night before—can improve your mood and energy level throughout the workday. Wake up on the right side of the bed and arrive at UCLA happy, healthy and ready to work with these tips.
Sweet Dreams
Eliminate decision-making tasks and get a head start by picking an outfit, packing a lunch and getting your bag together ahead of time. Fewer decisions mean less stress.
Try to go to bed and wake up at the same time. Maintaining regular hours helps you get up happier and more refreshed.  Solid research indicates 7-9 hours of proper sleep is needed for optimal performance, health and weight management. Getting a good night's sleep is tied to health benefits like clarity of thought, quicker reflexes, better memory and mood — all of which make for a more productive Bruin.
Limit electronic use at night, especially 15 minutes before tucking in. Resist the urge to switch on the TV and check email or social media.
Don't upset your gut. Keep it happy during the night by avoiding alcohol, sugar and caffeine, which can disturb sleep. If you need a snack, eat within an hour of sleep and look for foods that contain tryptophan, melatonin, or magnesium, which promote sleep.
Sufficient sleep happens with the absence and subsequent appearance of light. The bedroom should be dark and quiet at night, but in the morning, let the sunshine in. Natural light signals your brain to slow its melatonin production and boost your adrenaline, telling your body to wake up.
Rise and Shine
Wake up with the body's "gold standard fluid":  water to rehydrate, fuel your brain, fire up your metabolism and flush out toxins.
Move on to stretching to increase blood flow and send oxygen to your tissues. Begin with your fingers, hands, wrists and arm, then your toes, feet, ankles and legs, and finish with your neck and back.
If you're up for it, get the mood-boosting endorphins flowing with exercise. A quick workout can include crunches, lunges, squats, push-ups or weights.
Increase your sense of wakefulness with a tasty, nutritious breakfast like eggs, Greek yogurt, oatmeal or a healthy smoothie with veggies and fruit.
Finally, take a few minutes to prepare your mind before you set off for UCLA by having a moment of reflection. Mediate, pray, express gratitude, repeat positive thoughts, or do a short yoga session. Opening your day with constructive reflection will put you in the right head space for a happy, productive day.
Hitting the Pavement
How you commute impacts your well-being. Choosing a smart and sustainable mode of transportation like sharing the ride, taking the bus, biking or walking is better for you and the environment. Reduced costs, less stress, improved health and cleaner air make every morning better.
Photo Credit: Getty Images