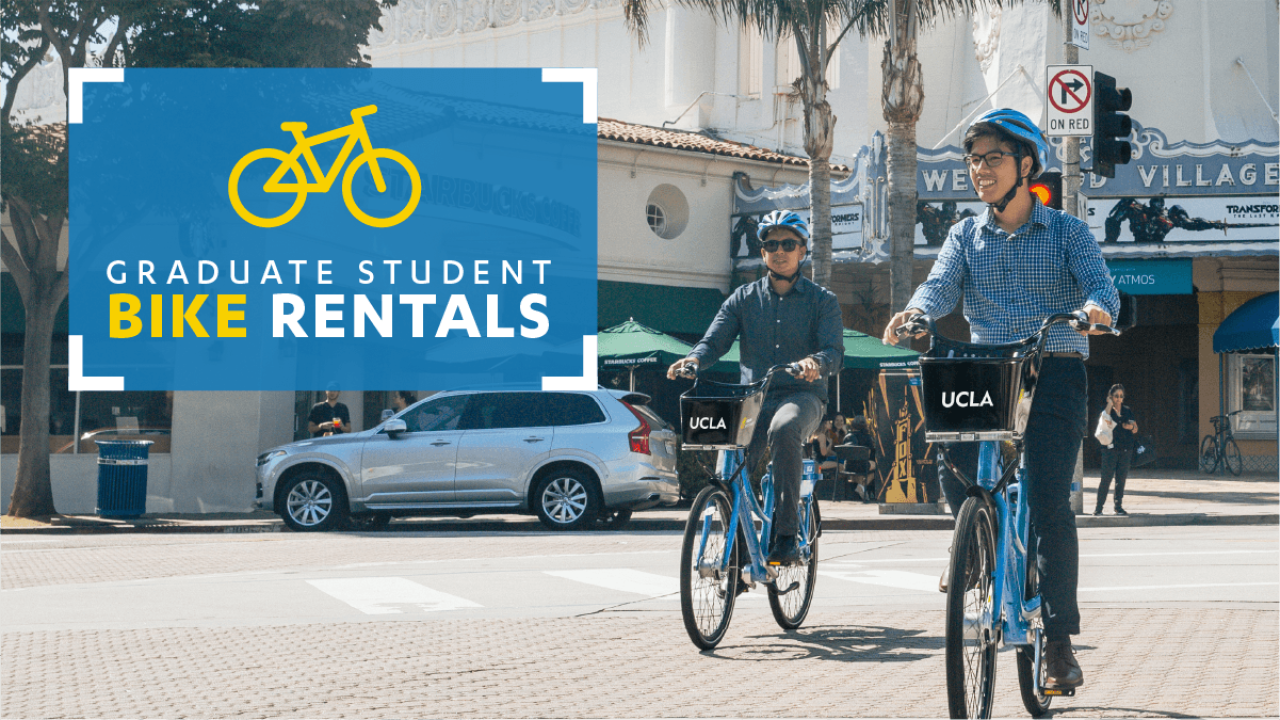 UCLA graduate students will have more access to complimentary bike rentals as the program expands to University Village Apartments this February. Residents with a valid Bruin or Housing ID and Google account will be able to rent bikes located at University Apartments South. 
The Graduate Student Bike Rentals program is a partnership between UCLA Transportation and UCLA Housing & Hospitality Services to provide additional commute options for UCLA graduate students. Complimentary bike rentals are already available to residents of Weyburn Terrace with a valid Bruin ID and UCLA Google account. 48 bikes are currently located at Weyburn Terrace and 40 bikes will be available at University Village Apartments.
This new commute option reuses bikes from the recently discontinued Bruin Bike Share program to provide a healthy and sustainable way for students to move. Bikes may be rented up to ten hours and can be ridden on and off-campus following all city and campus regulations. All bikes come equipped with a bell, lock, and front and rear lights for a safe riding experience. Free helmets are also available upon request from each location while supplies last.
For more information on how to rent a bike, please visit the Graduate Student Bike Rentals page.