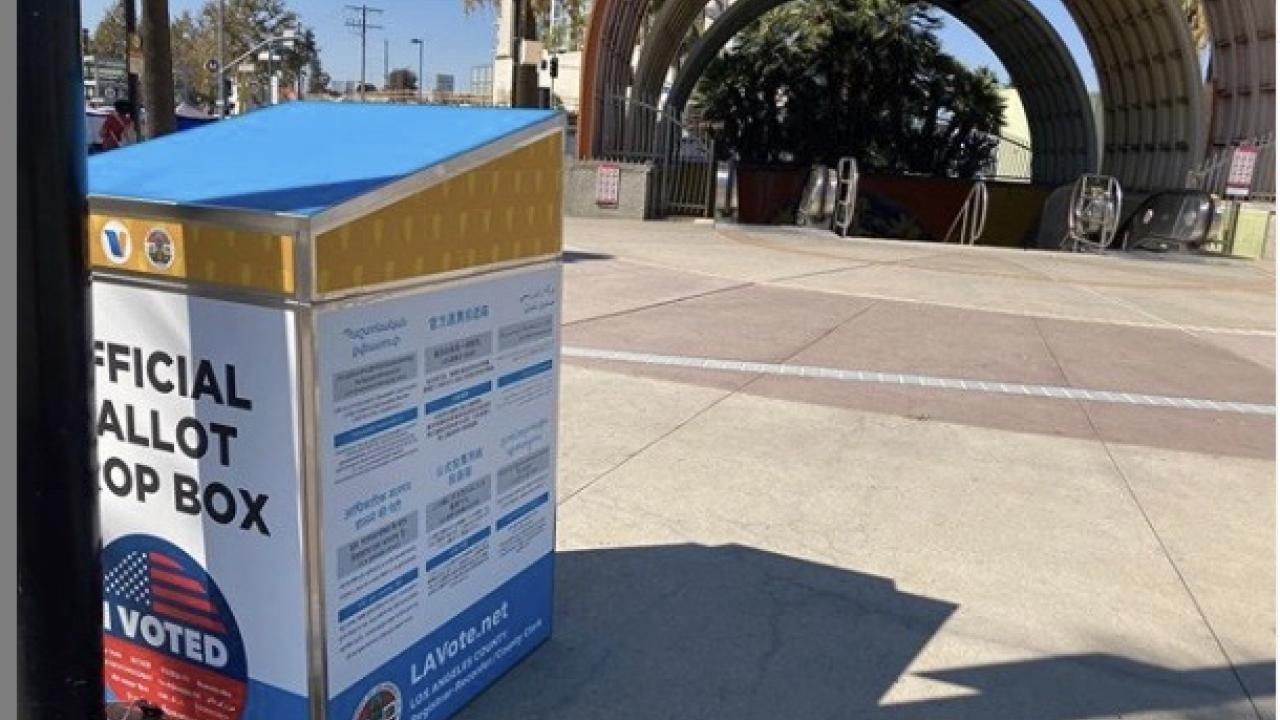 Transportation should never be a barrier to make your voice heard and vote. 
For Election Day on Tuesday, November 3, eligible voters in Los Angeles have several options for free or inexpensive transportation to cast their ballot. 
LA Metro is offering free service on all bus and rail lines on Election Day, November 3. Vote-by-mail ballot drop-off boxes have also been placed at 19 Metro rail and bus stations. For more information on Metro's 11-Day Vote Centers and Mobile Voting Centers, visit their website.
Whether you are voting early or casting your ballot on November 3, you can also pedal to the polls with Metro Bike Share. They are offering free 30-minute rides until Election Day to help more people get out to vote. 
Vote early and safely on the Culver CityBus with free fare for Election Day. Find out more information about voting at culvercity.org/vote and plan your trip using the Nextccbus app or by visiting culvercitybus.com.
Go vote with free rides all day on Election Day, November 3 compliments of LADOT Transit.
For voters who utilize Access, on Election Day, your trip will be free if you are going to or from an election polling site. When you book your trip the day before, be sure to let the reservationist know you are going to vote. No fare will be collected by the driver.
Bird has joined the North American Bikeshare Association's (NABSA) Roll to the Polls initiative to offer a free electric scooter ride up to 30 minutes on Election Day, November 3, with code VOTE2020.
Lyft will provide discounted rides for all users to any polling location or ballot drop box on November 3. For the first time, this offer also includes their network of bikes and scooters in select cities. Users can get 50% off one ride up to $10 by using the code 2020VOTE.
Uber will drive the vote by helping people find their polling locations with an in-app poll-finding feature and offering 50% off roundtrip rides to and from the polls (up to $7 each trip), or up to $14 for the two trips.
Photo Credit: LA Metro