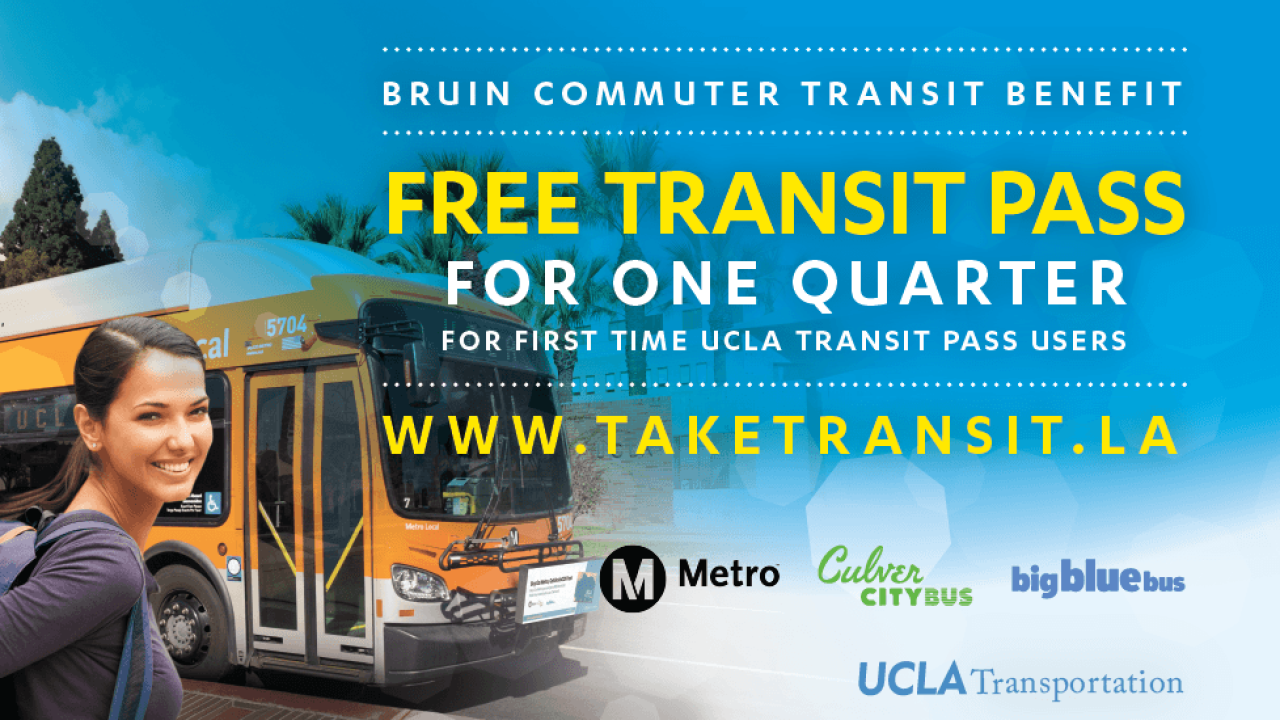 Interested in trying transit for free? With our new Bruin Commuter Transit Benefit, all new students, new employees and anyone new to transit can ride all quarter for free!
Eligible participants can receive a free Go Metro pass and/or BruinGO! Flash Pass. Those who live in areas near Metro stations and stops may qualify for both passes. That means those Bruins will be able to ride on any Santa Monica Big Blue Bus, Culver CityBus and Metro rail or bus line all quarter—on us!
In order to get your free pass, you must not have held a UCLA-subsidized transit pass or joined any other transit promotion within the last two years. Current UCLA vanpoolers only qualify for a free BruinGO! Flash Pass.
For more information about this new program, or to register for your free transit pass, click here.