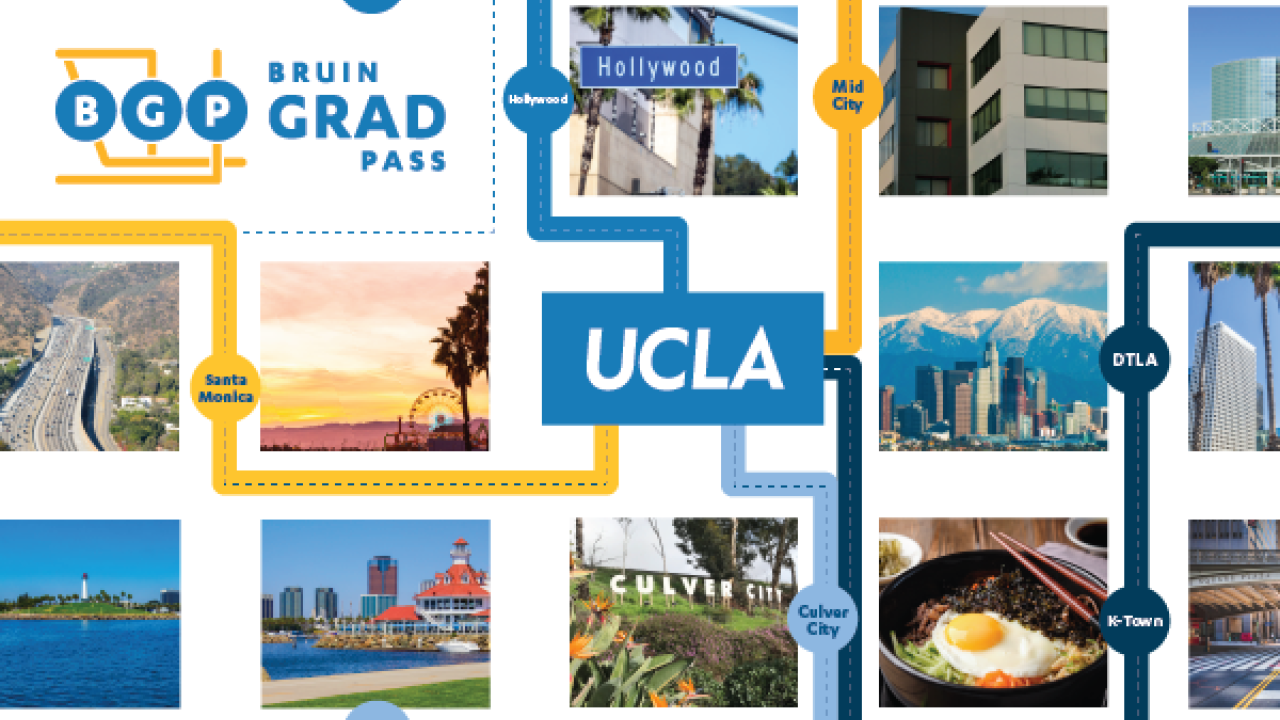 UCLA graduate students can now request their Bruin Grad Pass for Spring 2021, giving them access to transit agencies servicing campus and the Los Angeles area. Beginning this quarter, new users can now skip the line and have their Bruin Grad Pass mailed directly to them.
The Bruin Grad Pass program comes as a result of the April 2020 passage of the UCLA graduate student transit pass referendum. Eligible graduate students can enjoy unlimited rides on Los Angeles Metro bus and rail lines, Santa Monica Big Blue Bus, and Culver CityBus in addition to—should they be commuting from afar—their choice of one of the many commuter lines serving campus. Bruin Grad Pass can be used for traveling without a car to grocery stores, medical appointments, and destinations throughout Los Angeles.
Graduate students can request their Bruin Grad Pass through the BruinTAP for Transit portal, or renew their pass if they already have one. Spring transit passes are active from March 22 through June 13.
For more information, please visit the Bruin Grad Pass webpage.