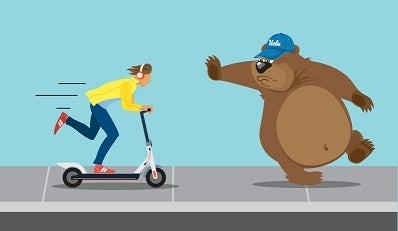 UCLA prioritizes the safety of the campus community. UCLA Transportation would like to highlight the importance of campus road safety and provide an overview of state laws regarding electric scooters. 
California Vehicle Code (CVC) 407.5(a) defines a motorized scooter as any two-wheeled device that has handlebars, has a floorboard that is designed to be stood upon when riding, and is powered by an electric motor. CVC 21235 mandates that all scooter riders in California:
Have a valid driver license
Ride on the road and remain off sidewalks
May not park scooters on a sidewalk in a position that blocks pedestrian paths
Not ride in tandem with any other passengers
CVC 21221 states that motorized scooters must follow the same traffic rules as motor vehicles, and a moving violation could result in points on your driver license affecting your driving privileges. For more information, view the Campus Vehicle Code Section 21113, CA Vehicle Code, and campus permitted pathways map.
 
Use your head. Wear a helmet.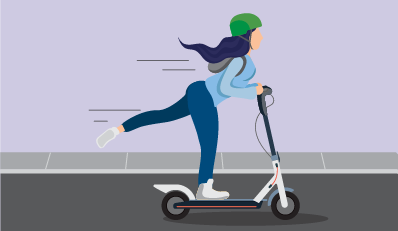 Helmets can save your life
Observe traffic signals & signs.
Ride only in the street
Stay off sidewalks and out of crosswalks
Park in designated areas only.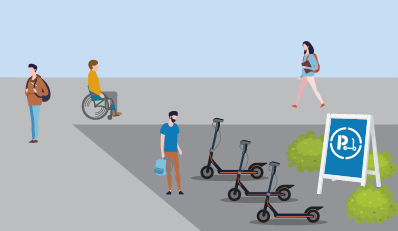 Don't block walkways, ADA pathways, or stairs