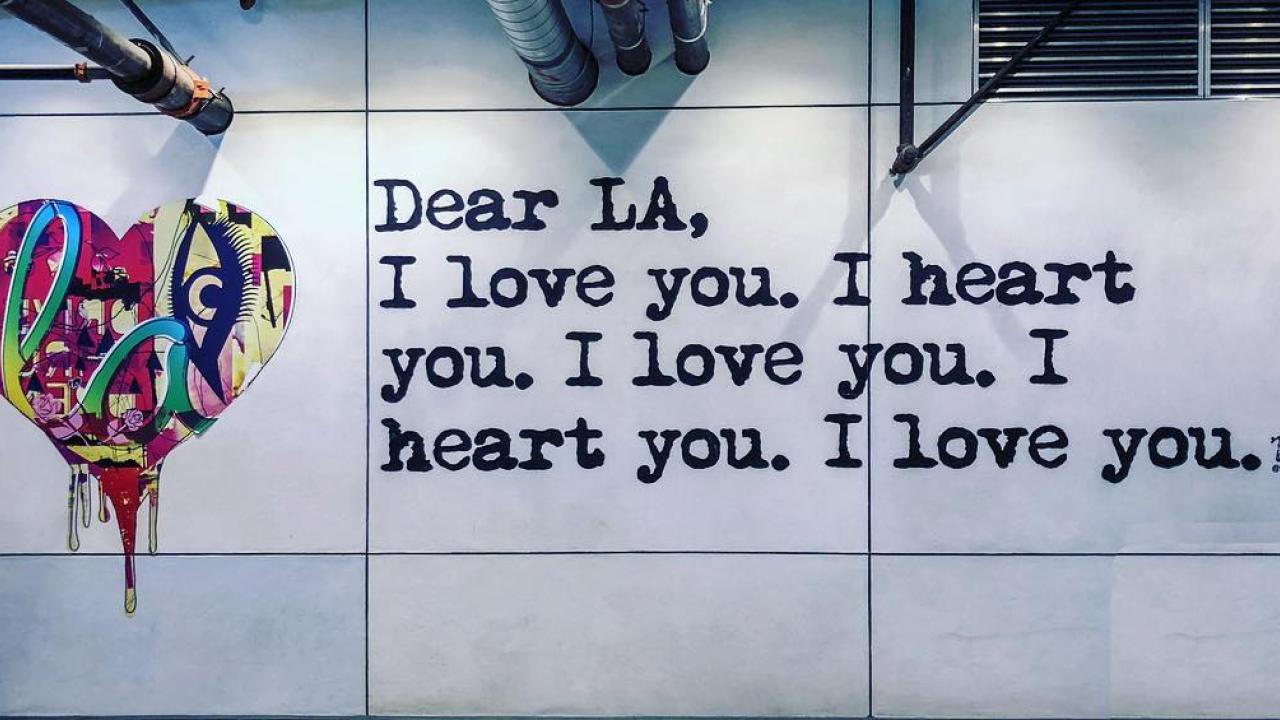 Students, there's an essential class you may not have enrolled in yet, and that's studying the L-A of UCLA. Attending college in such a famous city demands you do your City of Angels' research and experience all the divine qualities that make L.A. such a unique metropolis.
Everything Los Angeles has to offer—art, culture, science, nature and more— can be reached without a car. Here's a syllabus for seeing a collection of city highlights using public transportation.
History Lesson
The most appropriate place to begin your L.A. education is the city's birthplace. Downtown L.A. has a ton of spots to explore and is easily reachable by mass transit, either riding a Metro line or LADOT Transit DASH route.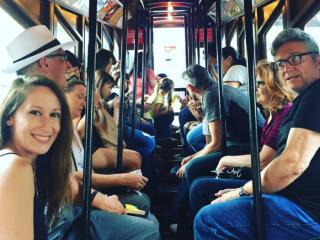 Embark on one of L.A.'s earliest forms of transportation, the 117-year-old Angels Flight Railway, for a real trip through the past. Ride the world's shortest railway then proceed to the Art-Deco style Los Angeles Central Library, which opened in 1926.
The Los Angeles Philharmonic is celebrating its 100th season, with performances reflecting the artistic spirit and virtuosity of the city it calls home. Catch a concert at the acoustically perfect and magnificently designed Walt Disney Concert Hall also located downtown, by taking the Metro Red or Purple Line directly to Civic Center/Grand Park Station.
Cultural Studies
Go Metro to L.A.'s very first street, Olvera Street, and stroll the Mexican Marketplace. Listen to Mariachi music, peruse handcrafted items and struggle over the classic culinary dilemma of tacos or a burrito. To continue the lesson, pass through the twin dragon gateway into Chinatown and discover the area's restaurants, shops and art galleries. Use the Metro Gold Line, Metro Bus Lines 45, 76, 81, 83, 84, 90, 92, 94 or 96, DASH Lincoln Heights/Chinatown or DASH Downtown bus.
Taste all the flavors of L.A.'s many cultural influences at downtown landmark Grand Central Market, by taking a bus or train.
Letters, Arts & Sciences
The Natural History Museum of L.A. County (NHMLA) and nearby California Science Center are also in the downtown area and accessible via the Metro Expo Line. Be sure to check out NHMLA's Becoming LA exhibit, which tells the story of how Los Angeles transformed from a tiny pueblo to a sprawling metropolis.
Geography
Closer to Bruin home base are a few appealing neighborhoods with two dedicated local bus lines, the Santa Monica Big Blue and Culver CityBus.
L.A. County's prime real estate, the beaches, can be reached by bus. Metro's 534 has stops in Malibu, Paradise Cove, and Topanga State Beach. Santa Monica's beaches are served by both the city's Big Blue Bus and Metro.
Continue through Santa Monica by chilling at the pier or going on a spree at the Third Street Promenade complex. For a different vibe, head to Venice's trendy Abbot Kinney Boulevard, reachable via the Santa Monica Big Blue Bus #1 or Metro Rapid Line 733. Take in Venice's scenery by boat, with a trip down the man-made canals.
Extra Credit
People come to Los Angeles to see stars, right? By stars we mean Southern California's gateway to the cosmos, the Griffith Observatory. LADOT operates daily low cost DASH Observatory public bus service from the Vermont/Sunset Metro Red Line station to the Observatory.
Also located in Griffith Park is the Autry Museum where you can discover art, history and cultures of the American West. Take the Metro Local Line 96 to the Autry stop (if headed north/from Union Station) or to the L.A. Zoo stop (if headed south/from Burbank). Use Metro's Trip Planner to map the best route.
Final Assignment
You've done your research and are ready to go – all you need is a transit pass, which UCLA offers at a discount.
To further advance your studies, visit our website for even more L.A. points of interest you can reach by public transportation.  
Photo Credit: Lisa Adams