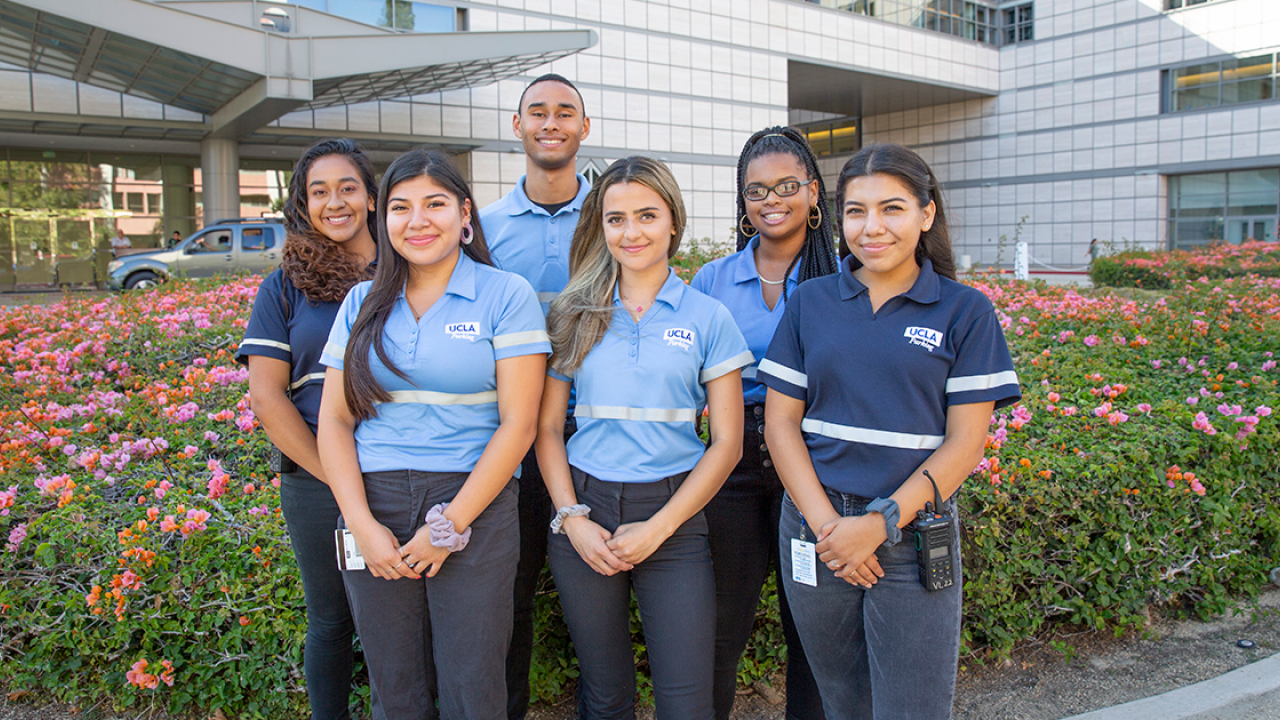 Students! Looking for an on-campus job with a flexible schedule AND great pay? Then look no further than UCLA Transportation!
We are currently hiring Parking and Valet Attendants who serve as UCLA ambassadors by assisting guests arriving on campus. Both positions offer flexible hours, a supportive team environment, and competitive pay.
Parking Attendants provide valuable information about the campus, assisting guests, staff, faculty, and students, and selling parking permits to campus visitors. You will be able to work outdoors and use your skills in exceptional customer service, communication, and problem-solving. The pay rate starts at $15.00/hour with promotional opportunities up to $16.00/hour.
Or if you love driving cars and are fast on your feet, consider becoming a Valet Attendant at Ronald Reagan UCLA Medical Center. You will greet visitors and guests, receive and inspect customer vehicles, and develop expertise in various parking technologies. The pay rate is $16.50/hour.
Learn more about all of our open positions and apply today!