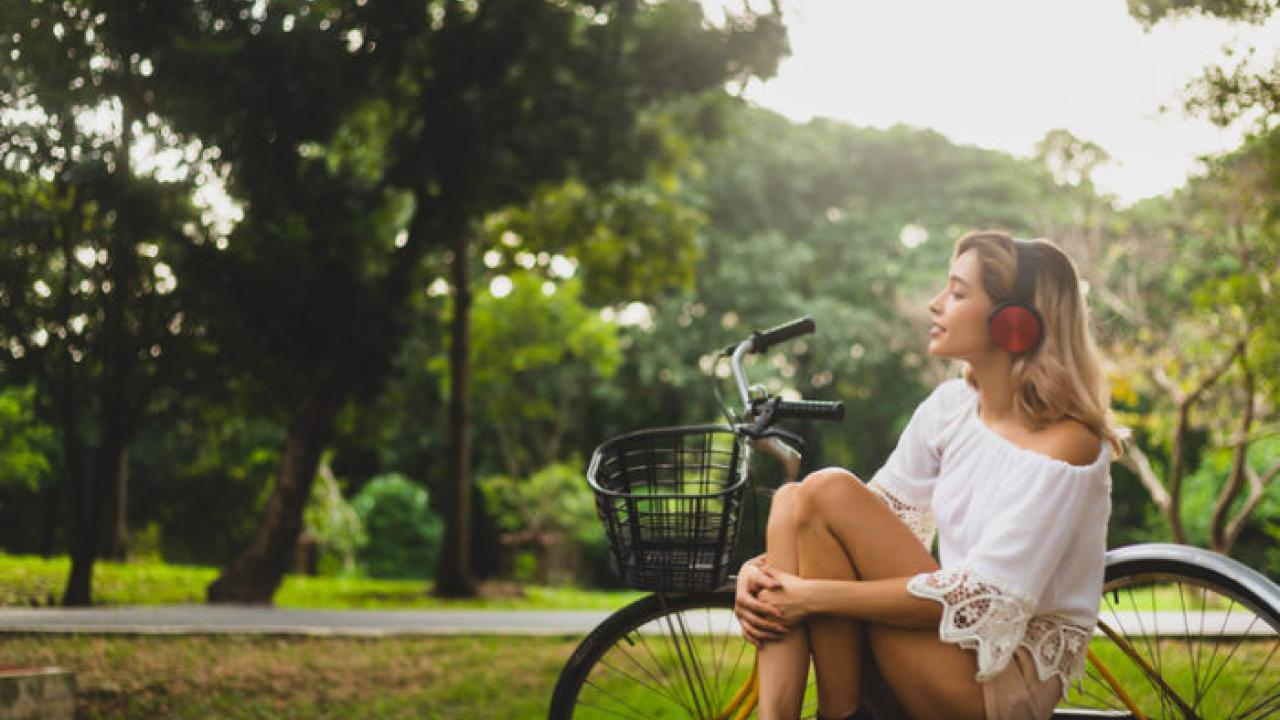 For Sustainable Transportation Month, we've compiled a list of tunes to get Bruins movin', be it walking, biking, or riding public transportation. Why sit in traffic shuffling between radio stations, stressed out behind the wheel, when you could fight pollution, cut congestion, save cash, and improve your health and well-being cruising along to these songs? Here's a suggested soundtrack for any alternative transportation trip.
Walk This Way — Aerosmith
Walking on Sunshine — Katrina & The Waves
I'm Gonna Be (500 Miles) — The Proclaimers
Whether it is 10,000 steps a day, or 500 miles (over time), walking is very good for your health.
A Thousand Miles — Vanessa Carlton
The Walker — Fitz & The Tantrums
The up-tempo song includes a shoutout to the City of Angels!
Walk — The Foo Fighters
Footloose — Kenny Loggins
Cut yourself loose from the car and kick on those walking shoes!
Born to Run — Bruce Springsteen
Let's Get it Started — Black Eyed Peas
Keep runnin' runnin', and runnin' running.
Bicycle Race— Queen
We Like to Party! (The Vengabus) — Vengaboys
With lyrics like, "Gonna put some wheels in motion, get ready 'cause we're comin' through, the bus is comin'," happiness is just around the corner.
The Wheels On The Bus — Leo Moracchioli
Rock out to this metal cover of the nursery rhyme.
On the Road Again - Willie Nelson
Life is a Highway — Rascal Flatts
Highway to Hell — AC/DC
Traffic can be a nightmare unless you're maneuvering around it on two feet, two wheels, or aboard public transit.
How Far I'll Go & We Know the Way from Moana and Go The Distance from Hercules 
Enjoy these Disney classic feel-good anthems.
Come Sail Away— Styx
No Cars Go — Arcade Fire
California Dreamin' - The Mamas and the Papas
And to complete the list, I Love L.A. by UCLA alumnus Randy Newman. Whatever genre is music to your ears, everything sounds better when it is listened to on a sustainable ride! To create your perfect transportation playlist, add lots of different types of songs you adore and enable the shuffle button, so you never get tired of your tunes, no matter how much road is traveled. 
Photo Credit: Getty Images