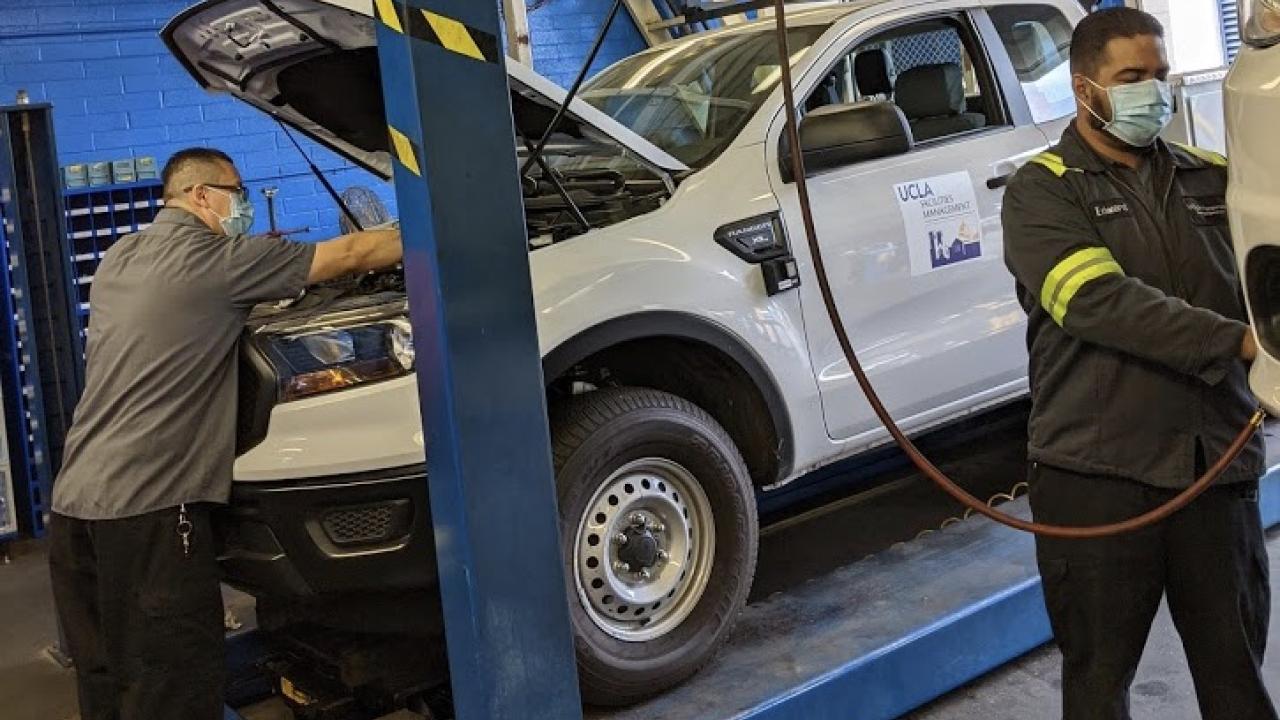 In a few weeks, we'll mark one year since the onset of the pandemic and subsequent campus closure. While Bruins have been away from campus these past 12 months, UCLA Transportation never hit the brakes and helps the University stay the course.
With a hopeful reopening in the distance, take a look at work happening during this bump in the road. 
Drive In
Parking staff are front and center at the Ronald Reagan UCLA Medical Center (RRUMC), assisting patients and visitors arriving at the hospital. Valet services provide much-needed support for this medical hub.  
Start Your Engines
There was no break in service as University vehicles are kept in top working order for essential functions, including emergency and first responder transportation.
The BruinCar rental program enables RRUMC caregivers to reach those in need. There are new cleaning procedures, and all University vehicles come supplied with disinfectant, paper towels, and hand sanitizer.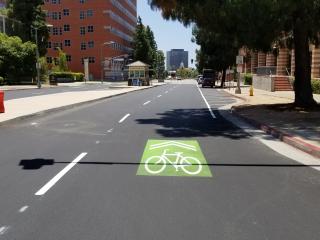 Better Than You Found It
Bruin bicyclists can make their triumphant ride back to UCLA on a brand new marked bike lane all the way into the heart of campus.  While it was quiet around UCLA, significant roadway enhancements were under construction, paving the way for improved pedestrian and bicycle safety.
The northbound designated bike lane on Westwood was extended to Gateway Plaza in central campus. And new shared-lane markings on the southbound side of Westwood Plaza were installed to guide bicyclists leaving campus.
Westwood Plaza and Strathmore Place, one of the University's busiest intersection, received a paint job to increase visibility. Curb extensions were installed at other intersections to slow traffic and enable better physical distancing for those waiting at crosswalks.
As we wait for the pandemic to fade into the rearview mirror, UCLA Transportation will continue lighting the way forward, including adding more electric vehicle charging stations for campus commuters.