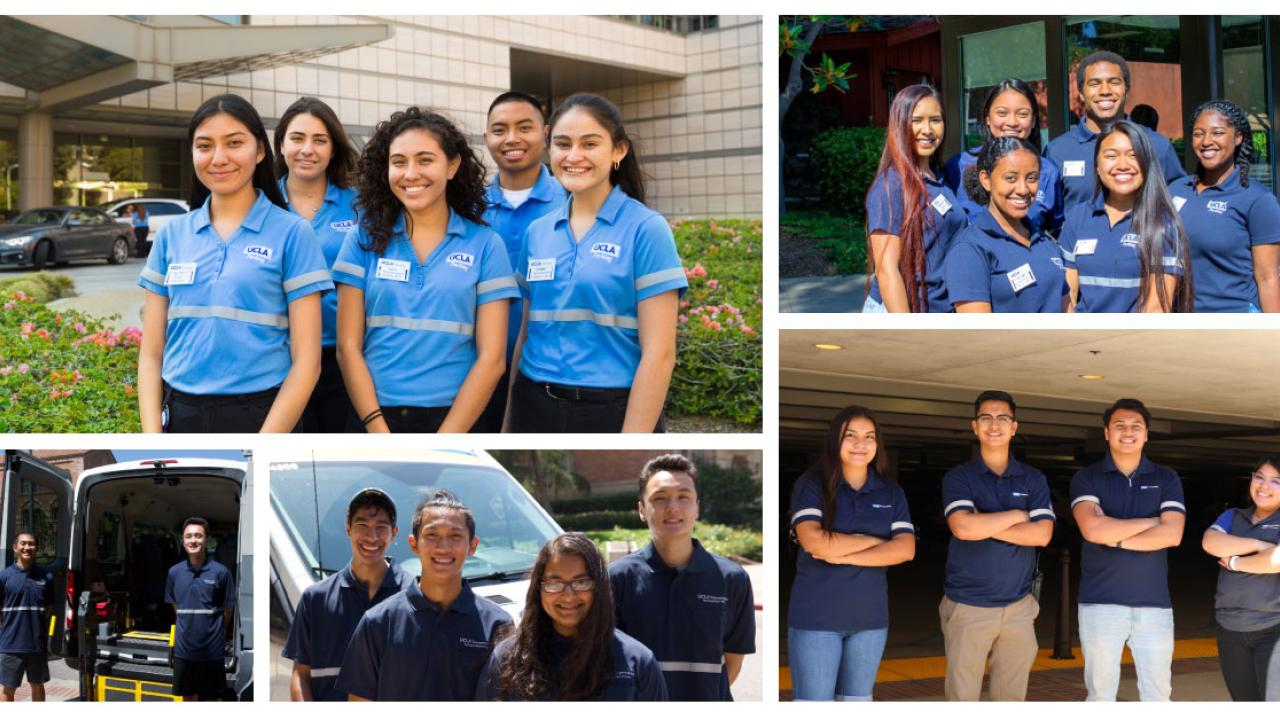 Preparing to study at UCLA soon? We've got your back to campus checklist:
✔️ Computer equipment
✔️ School supplies and textbooks
✔️ UCLA Bruins gear
And the final item — a job with UCLA Transportation! After a tough year of limited employment opportunities, the department has multiple open positions for students.
Jobs include roles with Commuter & Parking Services, Parking Assets, and Fleet & Transit. Student employees are an essential part of keeping the campus moving: handling customer service support, greeting visitors to campus and performing valet duties, providing directional assistance at campus events, and serving as van operators getting people where they need to be.
Joining the transportation team could be one of the smartest moves you make for the academic year. 
Students who work a moderate amount of hours actually on average do better in school than students who do not work at all. Research also shows that students who work in college have higher earnings later in their careers. 
The jobs have built-in flexibility, with the understanding that studies come first. And, being on campus eliminates an extra commute! Besides working right at UCLA, the great wage, starting at $16/hr, is another bonus. 
Learning how to balance work life with school is valuable too. Working while learning can help build skills that translate to success after you graduate. 
With a positive work environment and people skills that will help you in your post-college life, hit the gas and apply online right now for one of UCLA Transportation's open student positions.