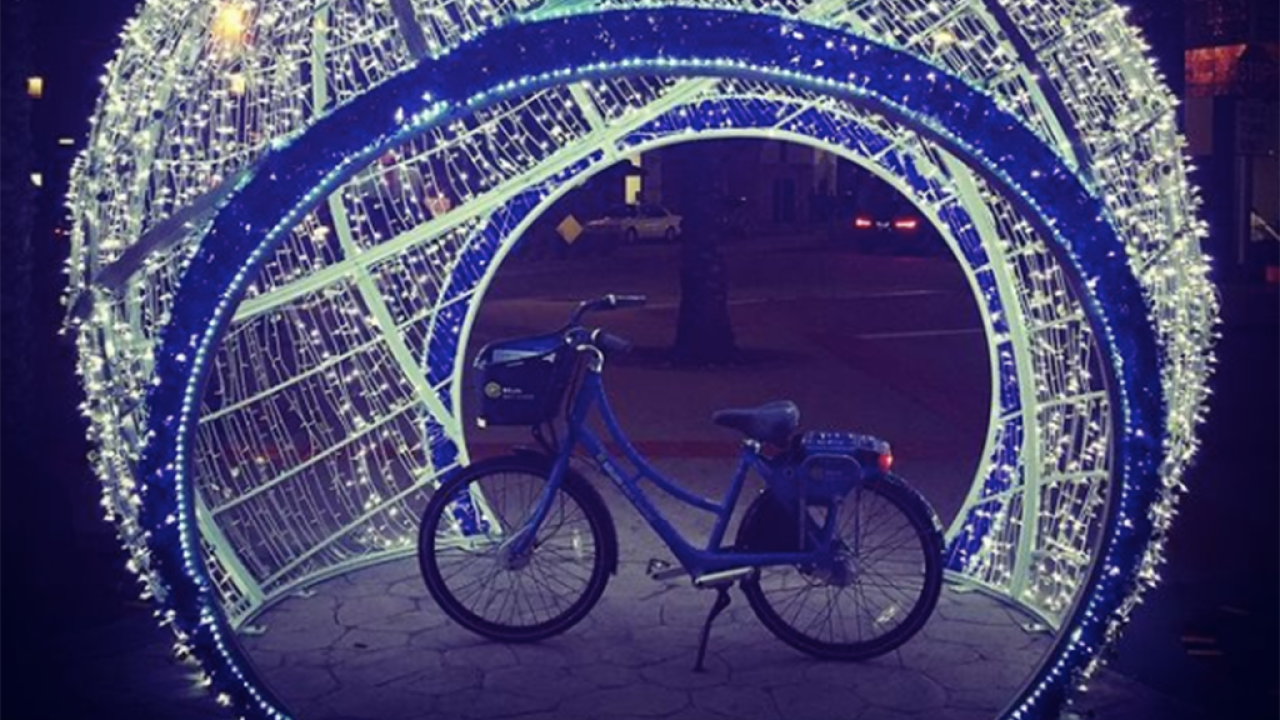 We wish you a happy commute We wish you a happy commute We wish you a happy commute And a timely arrival! Good tidings we bring along with an L.A. wintry mix of gifts for commuters "yule" thank us for later.
Vacuum insulated travel mug
A portable mug should be the right size, leak-proof, washable and durable, easy to hold and retain temperature. Zojirushi, Contigo, OXO, Thermos and Hydro Flask are all popular brands that can be purchased on Amazon.
Headphones
Noise-cancelling, comfort, wireless – there's gear for all ears. Apple's AirPods are the go-to for most. Bose, Sony, Beats, Jabra and Sennheiser headphones are also well-liked.
Audible, Headspace, Spotify, Amazon Prime or another subscription service
Distraction from the daily commute can take many forms: audiobooks, music, TV and movies, even meditation. This season, present a steady stream of diversion, be it engaging stories or guided reflections.
Commuter Essentials Kit 
Choose a bag (backpack, tote, satchel, messenger, briefcase or duffel) and pack it with road essentials. Fill the bag with anything from bike accessories to first aid items, beauty products, notebooks, snacks, socks or gloves, anything a commuter might need.
Polarized sunglasses
Safeguard your eyes and look stylish with Le Specs line of sunglasses for men and women. Available in department stores like Nordstrom, Bloomingdale's and Neiman Marcus and on their website.
Portable charger or power bank
Stay plugged in on the go with a portable charger or power pack. Anker is the top-rated brand, but Mophie, Poweradd, Jackery Bolt and RAVPower also make these devices.
Air purifying bag or car diffuser
The atmosphere inside a car can become polluted just like the air outside. Keep vehicle interiors smelling fresh easily, naturally and safely with the deodorizing Moso Natural Air Purifying Bag. Car diffusers can also create an airy, aromatic environment. InnoGear carries aromatherapy essential oil air refreshers.
Car cushion
Soften the stress of any commute with a cushion that provides support and relief for the head, neck, back or bottom. Pillows and cushions for the car can be purchased online and at major retailers like Target or Bed Bath & Beyond.
L.A. experience
Create a memory instead of giving a materialistic gift. Museum memberships and guided tours make great presents. For more suggestions, see Time Out's list.
To cement your status on the nice list and end the year on a kind note, show your appreciation by thanking your bus driver, vanpool driver, or carpool buddy. Happy Holidays!