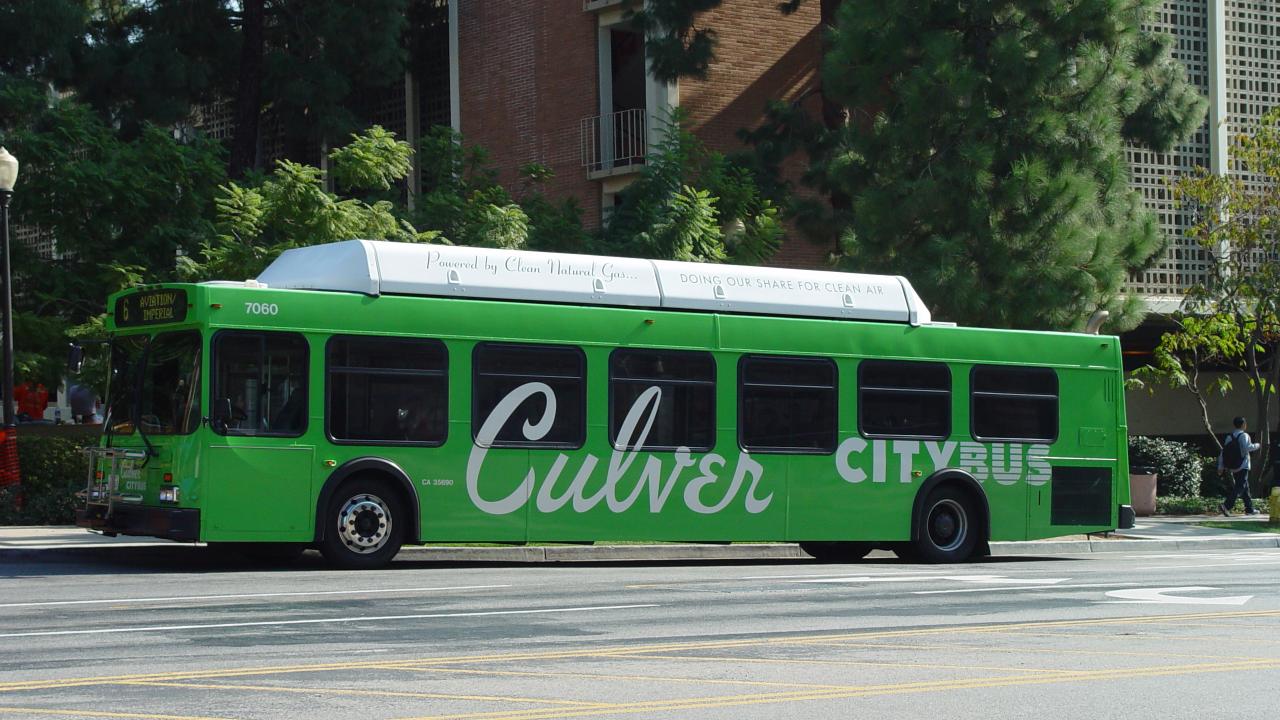 Traveling over the holidays can be expensive, but getting to the airport doesn't have to be! If you're a Bruin who lives on or near campus, Culver CityBus can get you to LAX for under $1 with the UCLA Co-Pay. 
The co-pay is a UCLA TAP card that charges only $0.70 per ride on Culver CityBus and Santa Monica Big Blue Bus. Those who don't already have a card will need to purchase one online for $2, then add funds to it at the Central Ticket Office, a TAP vendor location, or by calling 1-866-TAPTOGO (funds loaded by phone take 2-3 business days to be available). Bruins can also ride Culver CityBus without a UCLA TAP card for $0.80 by showing their BruinCard to the driver.  
With convenient stops on campus and in Westwood Village, Culver CityBus Line 6 takes you to the Metro C Line (Green) Aviation Station where you can connect with a free shuttle to the airport. Get there faster with the Rapid 6 which arrives every 15 minutes during weekday morning and evening peak hours. Download the Next CCBus app for real time tracking and arrival predictions. 
For more transportation options to the airport, check out these other ways to get from UCLA to LAX.