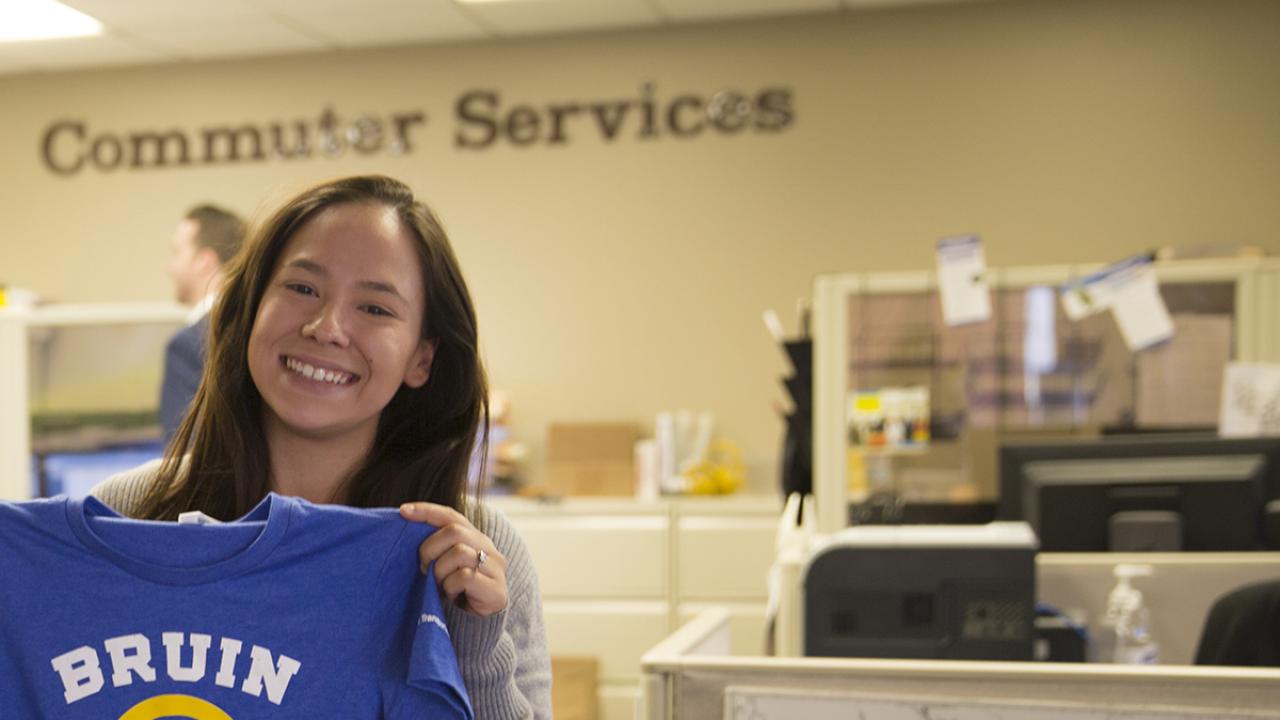 What started as working her way through college, like many students, put alumna Tirzah Nuño on track to a full-fledged career at UCLA.
It was 2015 and Nuño was a sophomore looking to earn some income while going to school. When a senior working at UCLA Transportation encouraged Nuño to try for a position available with the department, she went for it.
Nuño shared, "I applied for the position with UCLA Transportation after a friend recommended it to me. The pay was more than my previous campus job, which really appealed to me, as well as the fact that everyone there seemed really friendly."
UCLA Transportation offers a variety of student employment opportunities, including customer service representatives, parking and valet attendants, team members who assist with managing parking for campus activities, and van operators. And as noted by Nuño, student employment opportunities at the department come with competitive pay, starting at $16/hour and going up to $20/hour.
Past and present UCLA Transportation student employees, including Nuño, speak of the positive work environment – where they felt cared about by their supervisors and supported as they balanced a part-time job with academic responsibilities.
"I liked the flexible schedule the department offered. I was able to work early shifts on weekends and late shifts on weekdays, which made it easier with classes and personal commitments, while also getting the number of hours I wanted each week," said Nuño.
Hired onto the parking operations team, Nuño got to help with some big UCLA events like dorm move-in, basketball games, and UCLA Commencement ceremonies.
"I learned some very valuable lessons on the job about accountability, time management, and developing a work ethic. Each of these are so important in the professional world, and picking them up early on gave me a strong foundation to grow from," said Nuño.
After graduating in 2017, Nuño took some time off. When she was ready to jump into the post-college job search, she found herself circling back to UCLA Transportation, where she had created strong relationships with her colleagues and supervisors.
She recalled, "I had several individuals within the department I could reach out to for references and job referrals. My name and reputation were recognizable to people at UCLA. My student role allowed me to fine-tune some critical skills, which led to me landing the full-time position."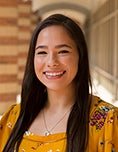 Today Nuño works in commuter and parking services. As a student, she operated as a frontline employee in the field, and now she helps oversee administrative functions.
Those early transportation duties taught her responsibility, teamwork, and leadership – a skill she says has been invaluable in her current role as a senior project analyst, managing process and program improvements for better customer service and employee satisfaction.
"Graduating from UCLA, and now being able to call it my workplace, gives me a lot of pride. I'm still following the True Bruin values I learned as a student, and I'm contributing in a very real way to UCLA's mission."