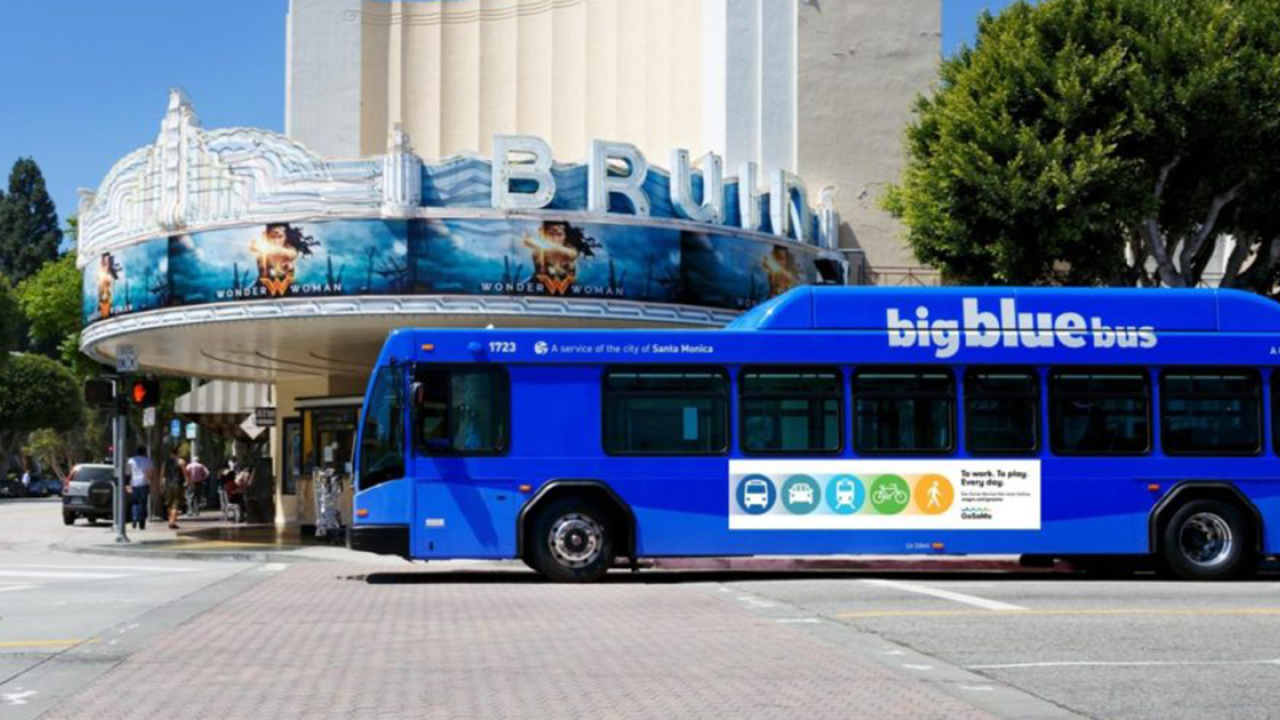 In coordination with BruinBus, Santa Monica Big Blue Bus will be providing additional service to the UCLA community this fall with Routes 2 and 17 beginning September 27. UCLA Transportation partnered with BBB to optimize routes around and on campus. The change supplements the BruinBus U1 route which has been temporarily suspended due to the University's shift to primarily remote instruction.
Big Blue Bus Route 17 will now service locations such as Weyburn Terrace and North Campus including Macgowan Hall. Northbound service on weekdays will be enhanced to every 15 minutes during peak morning hours, and every 20 minutes at all other times in both directions.
Big Blue Bus Route 2 will be providing additional service from the Wilshire Center to campus.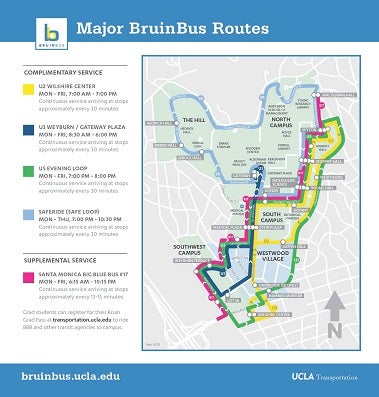 Weyburn Terrace To:
UCLA Medical Plaza
Gateway Plaza
North Campus
Wilshire Center To:
Gateway Plaza
Hilgard Terminal
By providing additional service to UCLA, the changes to Route 17 will mitigate any overcrowding on BruinBus and allow for proper physical distancing. Passenger health and safety are a top priority for UCLA Transportation and Big Blue Bus, which have implemented enhanced cleaning protocols and distancing measures in compliance with CDC guidelines to help prevent the spread of the coronavirus.
Need a Transit Pass?
UCLA graduate students now have access to unlimited rides on Santa Monica Big Blue Bus and other transit agencies servicing campus with the new Bruin Grad Pass program.
New to transit? Check out our Bruin Commuter Transit Benefit for new UCLA transit riders. Eligible participants receive a free quarterly transit pass.
All other UCLA affiliates can ride Big Blue Bus at a subsidized rate with a BruinGO! Pass for regular riders, or the UCLA Co-Pay for occasional riders.
BruinBus will resume service on its remaining routes for fall beginning Thursday, October 1.