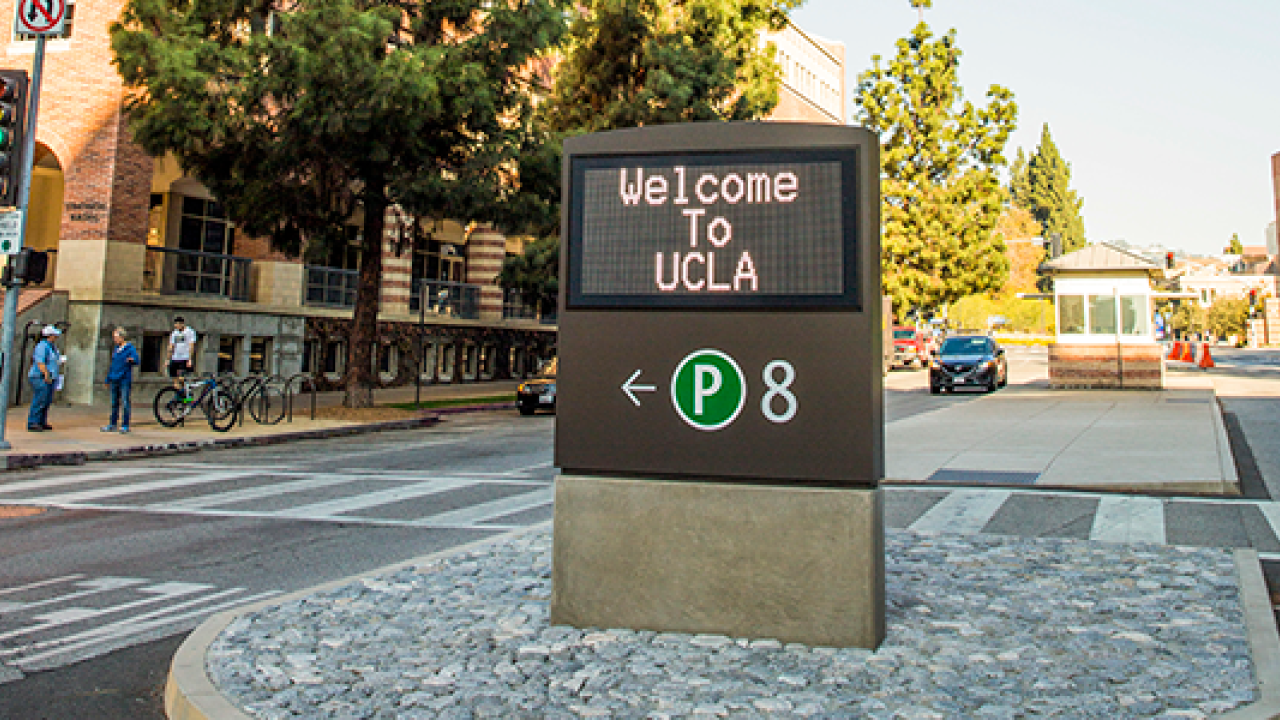 Beginning Tuesday, October 15, daily discounted parking for UCLA students and employees will no longer be available at campus Parking & Information Booths or at self-service pay stations. It can be purchased online exclusively through the Bruin ePermit system.
A benefit of the Bruin Commuter Club, daily discounted parking is provided to employees who do not have a regular UCLA parking permit and to students (up to five times per quater) who meet the eligibility requirements. Physical daily parking permits will no longer be issued, as the Bruin ePermit system uses virtual technology to scan a vehicle's license plate for a valid permit.
Daily discounted permits may only be purchased for same-day use and we recommend purchasing them before arriving on campus. A preferred parking location can be selected from a list of areas where space is available that day.
In order to purchase daily discounted parking:
Visit the Bruin ePermit Portal
Select "Get Permits" to choose permit
Log in using your UCLA Logon
Click "Next" on Purchase a Permit page
Choose "Yellow / 1-Day" (or "Blue / 1-Day" if you are Blue eligible) under Daily Permits
Select or add vehicle
Determine parking area
"Select Payment Method" from the drop down
Click on "Proceed with Transaction"
Click on "Complete Transaction"
More detailed instructions with screenshots can be found here.