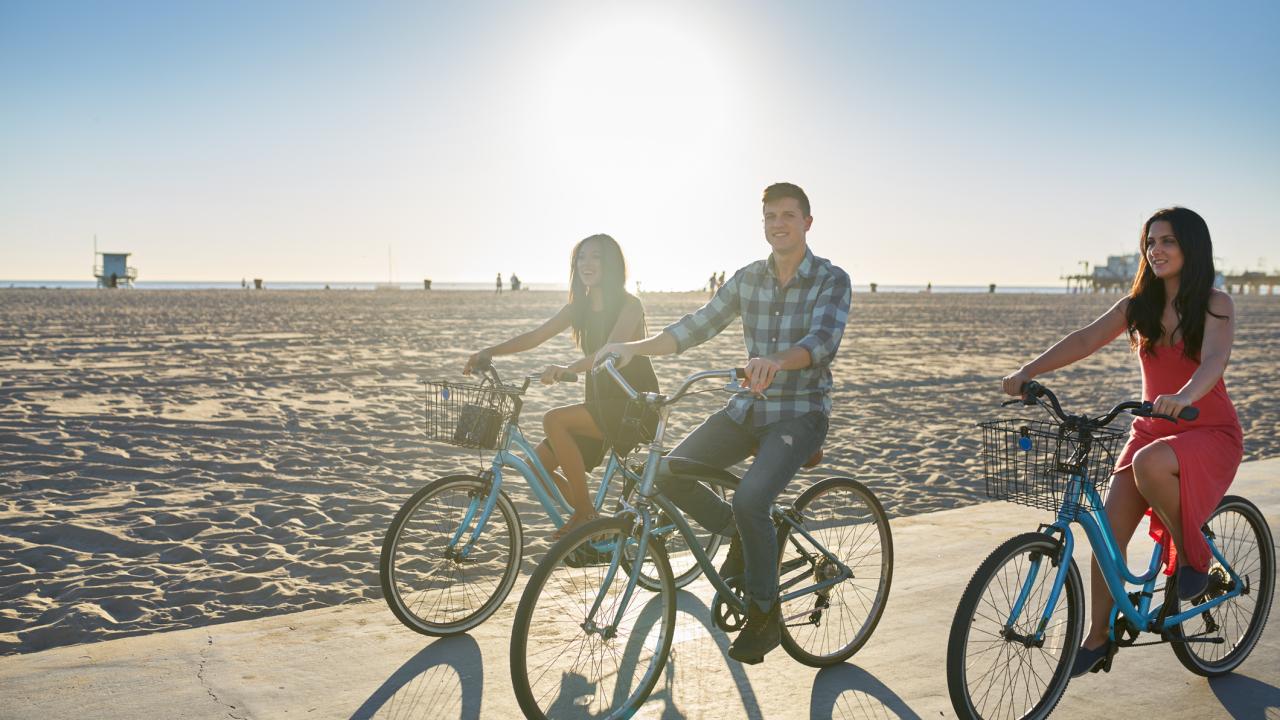 Take a look at our list (in no particular order) of the 14 most bike-friendly neighborhoods in Los Angeles. All of these neighborhoods have been chosen by various experts based on their terrain, amount of regular bikers, and bike infrastructure (check out this article too!). Many have recently installed new bike lanes, and have been recommended by members of the biking community for their safe and beautiful bike routes.
Although Los Angeles still has a long way to go when it comes to being bike-friendly, these neighborhoods are helping our city push forward. Let us know which neighborhoods you love to bike in!
Venice:  Enjoy the scenic beach route by renting a bike from Metro bike share!
West LA:  Join the many students who bike to school every day.
Valley Village:  Ride near the LA River!
Culver City:  Cruise along the Ballona Creek bike path, as well as the bike path paved next to along the Metro line.
Palms:  Join UCLA's Commuter Group Rides and make new bike-buddies on your commute!
Studio City:  Travel along the Orange Line, away from public streets.
Downtown:  Don't have a bike? Never fear! DTLA has a ton of bike share bikes you can rent.
North Hollywood:  Travel from North Hollywood to Burbank on a two-mile, straight-away bike lane.
Playa Vista:  There are a ton of bike rentals in this area for you to choose from!
Mar Vista:  Many protected bike lanes are being talked about/ in the works in the area to keep you safe on your ride.
Santa Monica:  In Santa Monica, there are no hills to climb, tons of new bike lanes, bike parking, infrastructure to keep you safe, and two options for bike share: Santa Monica Breeze and Metro Bike Share.
West Adams:  There are lots of quiet residential and wide roads to ride on with plenty of stop signs and lights to keep car speeds down.
Sawtelle:  Ride on the tons of bike routes connecting you to the surrounding neighborhoods.
Marina Del Rey:  This beach-side neighborhood has plenty of scenic routes and mileage for your ride.
Photo Credit: Getty Images