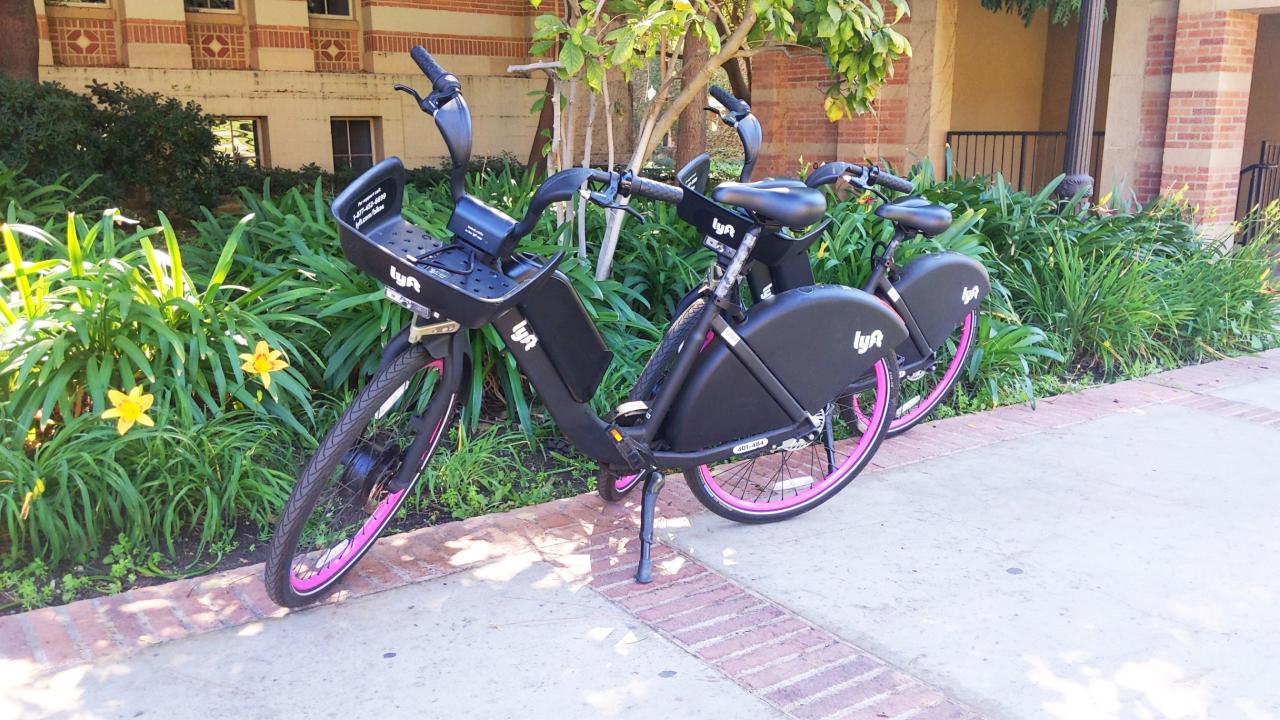 A new environmentally friendly, fast, not to mention fun transportation option is now available for Bruins. Do the electric ride around campus with Lyft's rentable hybrid e-bikes.
Lyft's e-bike service area now includes Westwood and UCLA. Using the Lyft app, bikes are $1 to unlock and $0.34 per minute to ride. Cyclists scan the bike's QR code to unlock the bikes, which feature an electric motor to enhance riders' pedaling and make them move with less effort. Each bicycle comes with a cable lock that allows it to be locked to any public bike rack within the program's service area for $1.
The pedal-assist e-bikes with the pop of pink are durable, easy to use, and adjustable to fit most riders. Bruins can ride anywhere within the West Los Angeles service area.
Last year's bike boom rolls on for good reason, and e-bikes are ideal training wheels for trying biking, helping riders reach their destinations faster and tackle hills without breaking a sweat.
Opting to get around on an e-bike is also good for the planet and you. Even biking short distances can lead to reduced greenhouse gas emissions and positive health benefits.
Start having the time of your life on two wheels by visiting the Lyft website for more information on renting an e-bike.